FieldSmart® Fiber Management Platform
Design solutions for fiber network management featuring modularity, scalability, protection, from Headend to the Premise Access Point
The FieldSmart Fiber Management Platform includes comprehensive options for Panels, Frames, Cabinets, Wall Boxes, Pedestals and Inserts, and Terminals to best design solutions for your network management featuring modularity, scalability, protection, with connectors and adapter options in conjunction with the many features of Clearview Cassettes.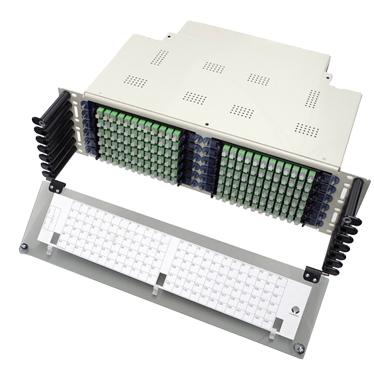 Ranging from 24-ports in a 1RU panel to an industry-leading 288 ports in 11 inches, FieldSmart® maximizes your use of real estate on the frame. With a completely symmetrical product design, route diversity is maximized, minimizing the risk of cable pile up.
By utilizing the Clearview® Cassette, service providers can integrate patch only, patch and splice, as well as optical component modules into the same chassis, allowing plug and play integration based upon the configuration requirements of the application.
FieldSmart Frames Systems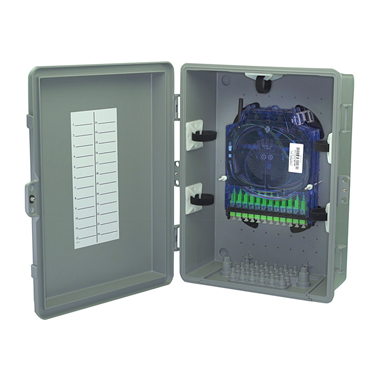 The key to the Clearview® Cassette is its flexibility in design and configuration. Clearfield extends this flexibility with your choice of FieldSmart® frame systems. Complete compatibility in footprint and route paths between the frames allow you to pick and choose the FxHD and FxDS for application environment with future migration built in. Place an FxHD next to a FxDS frame for consistency. Realize more ports, better footprint, and better jumper routing allowing you to finish your lineup, current builds.
FieldSmart Fiber Cabinets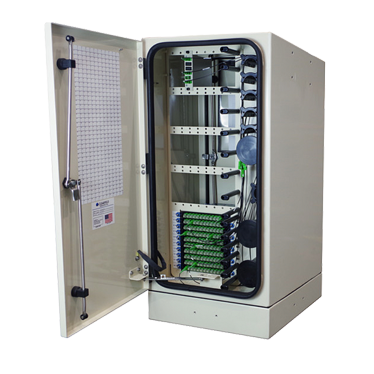 The FieldSmart® Fiber Scalability Center (FSC) sets the bar for fiber access, protection and density among outside plant cabinets for PON, cross-connect or hub collapse environments. With the Clearview® Cassette as its foundation, the FieldSmart FSC uses the same components as the FieldSmart FxDS deployed in the inside plant. Standardize on a single building block, allowing a single fiber management component to be stocked for both environments and technicians the ease of working with a single fiber management platform for inside or outside plant deployment.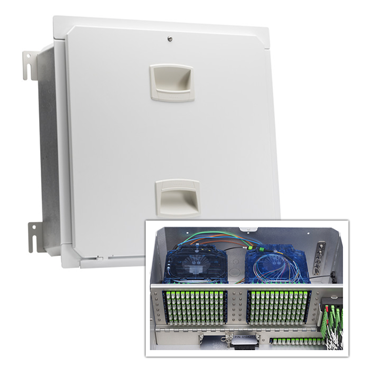 The FieldSmart Mini FEC Wall Box can support both indoor and outdoor environments. Each Mini FEC comes equipped with industry standard splice trays, cable management clips, a ground lug and two ship-along cable clamps. Each splice tray can support 24 splices with a maximum capacity of four splice trays per wall box or 96 splices. Slack storage is available for up to 5' per buffer tube and up to 5' per IFC micro-distribution cable.
FieldSmart Pedestals, Pedestal Inserts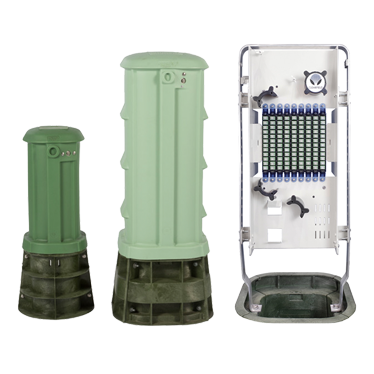 The FieldSmart® Fiber Delivery Point (FDP) Pedestal Insert and Pedestal product line incorporates the delivery of fiber connectivity to the neighborhood or business district in the most cost-effective footprint possible. The FieldSmart FDP teams industry standard pedestals with a Clearfield designed fiber management solution. Whether your environment calls for splice-only drops or demands the sophistication of a "PON in a PED" solution, a FieldSmart FDP Pedestal Insert can be configured to support any access point configuration.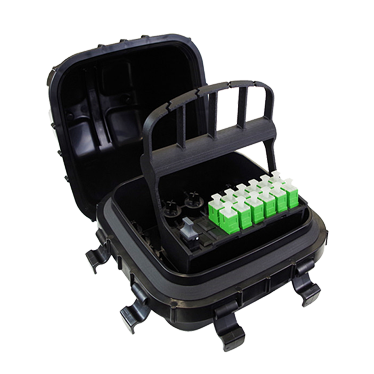 Many Terminal options include the YOURx-Terminal to improve the customer application and craft-experience by providing an access terminal capable of 16 drops, two feeder ports for mid-span and daisy-chaining scenarios. 
Utilizing a modular, flexible approach that scales to your application environment, the YOURx-Terminal is designed with the same FieldShield FlexPort technology found in the YOURx-TAP to accept any drop cable media desired.
TELONIX stands behind every product sold, with unmatched technical support.