Tracing buried pipes and cables, whether to locate faults or to avoid utilities during excavation work, can present major difficulties. This can be made even worse in cases where a pipe has rubber seals, insulators or even gaps between sections.
These problems, if not overcome, can result in costly repairs, delays and in some instances personal injury.
The RD5100 Series has been designed to address these issues, specifically addressing the concerns and challenges of users such as those in the Water and Gas Industries locating buried pipes and cables.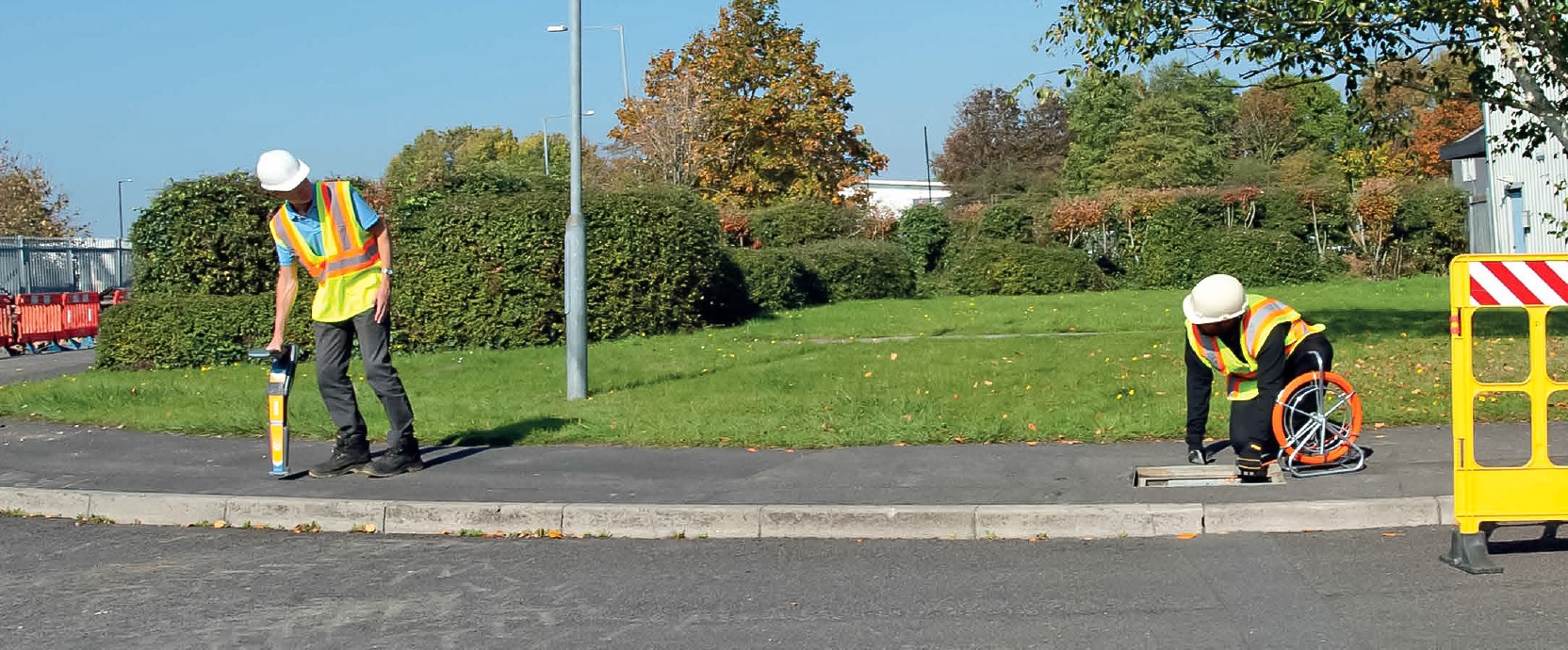 Range application overview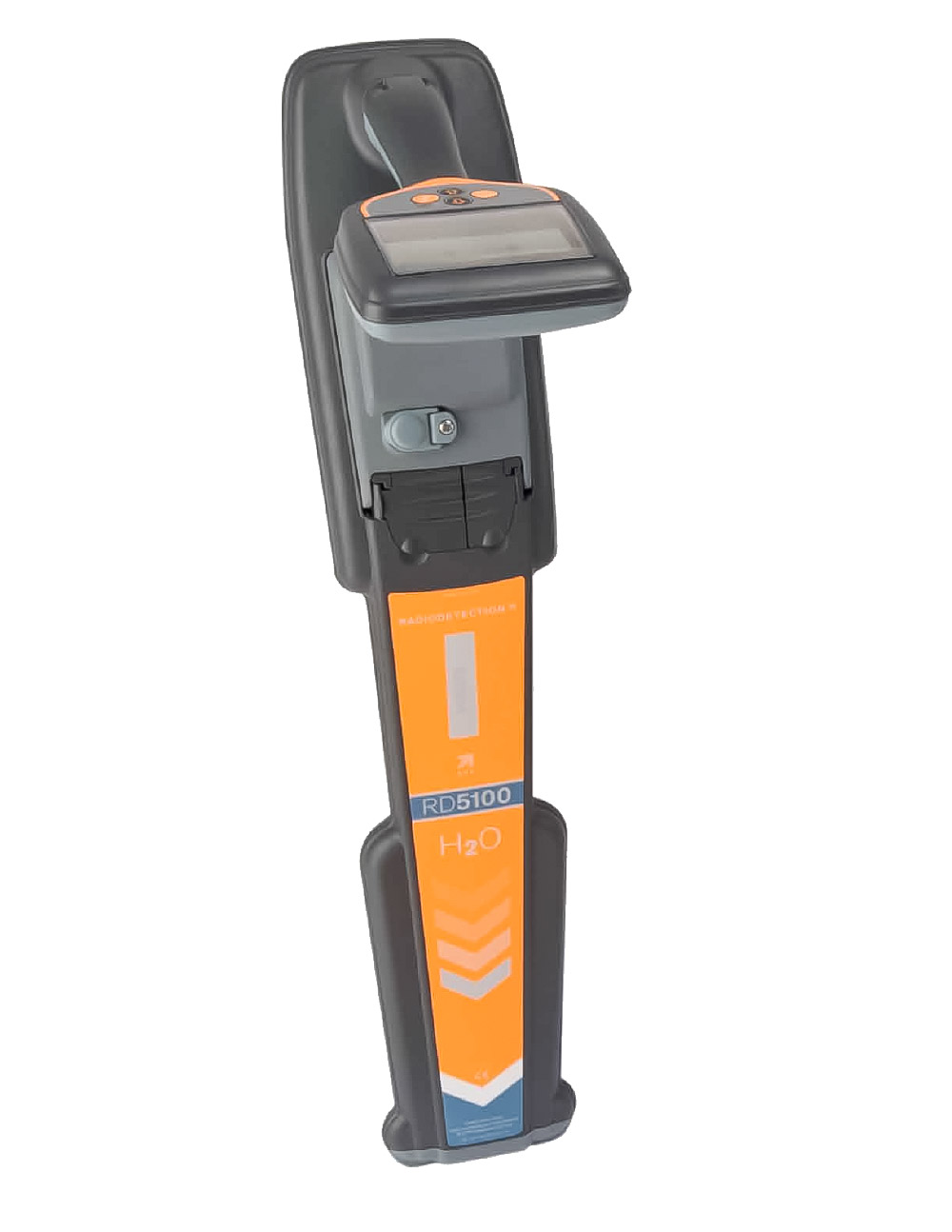 A precision locator/transmitter pair offering 83kHz Guidance mode and Power mode. 83kHz is very well suited to uses such as disjointed pipes and cables, as well as plastic pipes with tracer wire. The signal can be applied either by direct connection, by clamp or by induction, an excellent way of lighting up all nearby conductors for blind locates.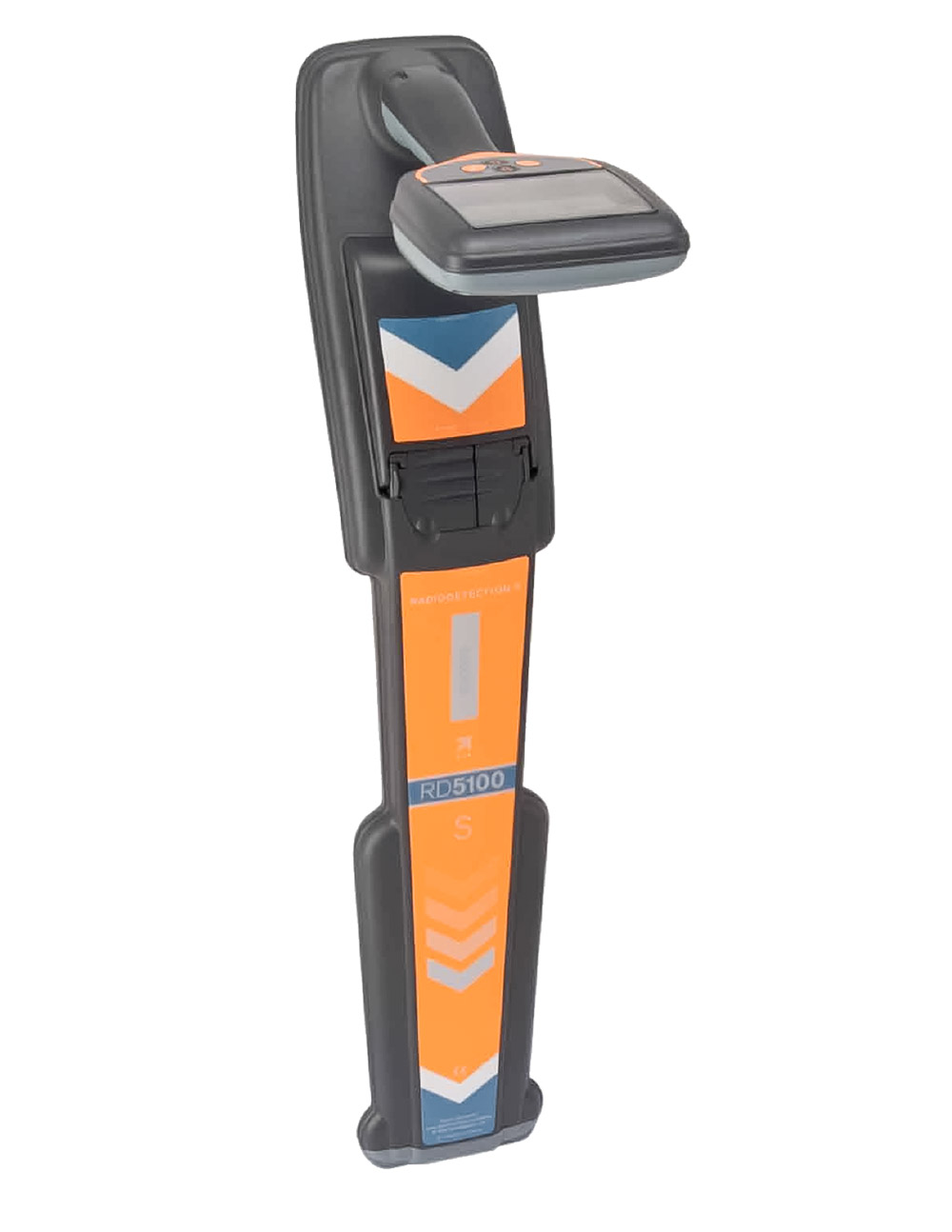 A precision locator of 3 different sonde frequencies for tracing all types of non-metallic pipe and for following the progress of a sonde-enabled pipeline camera system, such as Pearpoint's Inspection Systems. Upgrade with up to 4 active line locating frequencies later as your needs develop.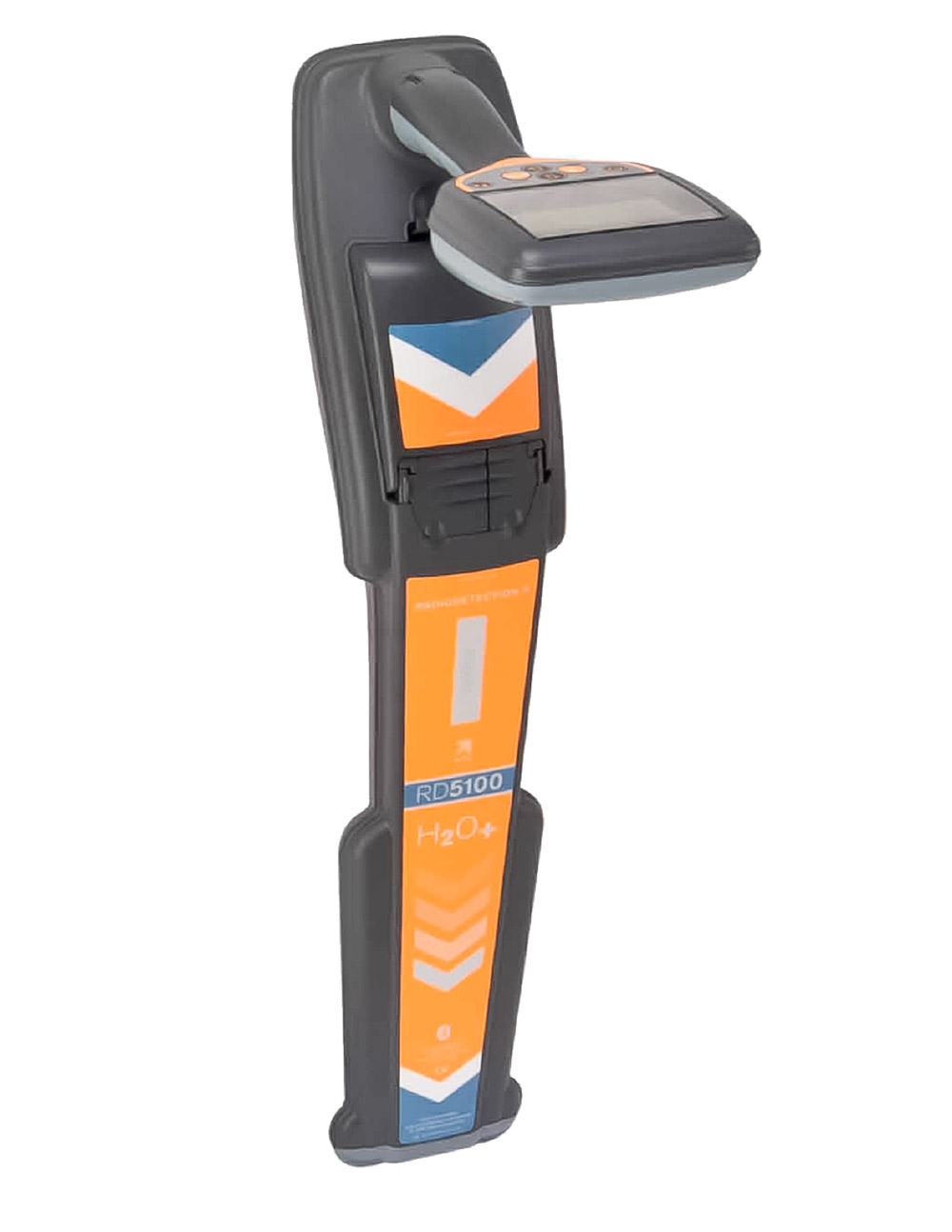 A precision locating kit offering a suite of active, passive and sonde frequencies specifically targeting the needs of Water Industry users. Guidance mode helps you trace your target with user-friendly visual and audio guides, while iLOC™ allows you to control the transmitter remotely using the locator.
iLOC is an advanced Bluetooth link between the RD5100H20+ locator and the 10W transmitter iLOC allows the operator to control the transmitter remotely.
Less time walking and more time locating.
Standard features on all three locators include:
Guidance Mode – the Target Position Indicator, proportional arrows and audio signals guide you towards the target pipe or cable. The orientation and the Signal Strength given out by the target is also displayed.
Compass – a visual indication of the target pipe or cable's orientation, simplifying the task of following the correct target line.
TruDepth™ – depth readings are given only when the RD5100 is correctly oriented above the target. RD5100 locators are available in Imperial and Metric versions.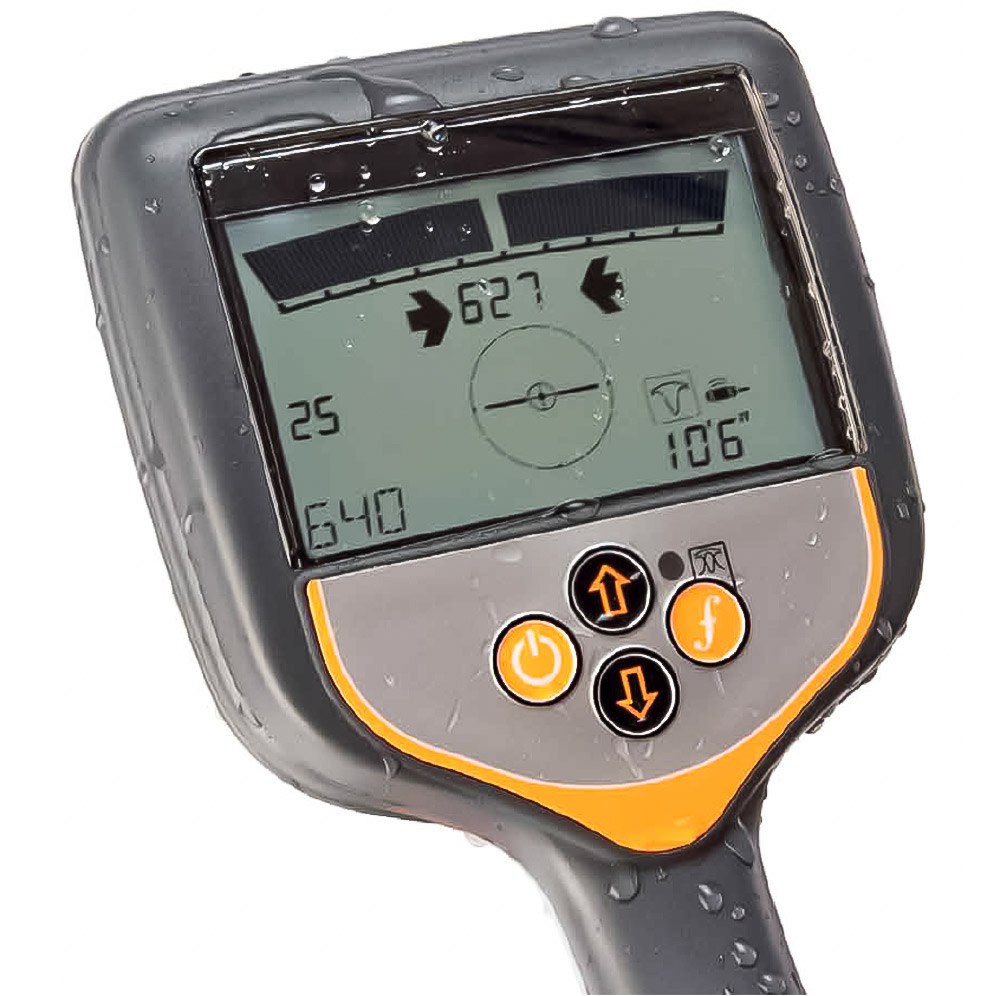 Audio tones – in Guidance Mode a continuous tone to the left of the target and an intermittent tone to the right helps guide you towards and along the target.
Dynamic Overload Protection – reduces the effect of interference that can swamp other locators' detection circuitry, enabling use in electrically noisy environments such as near substations or overhead power lines.
Depth and Current – a simultaneous read-out on active lines for confidence you are following the correct target.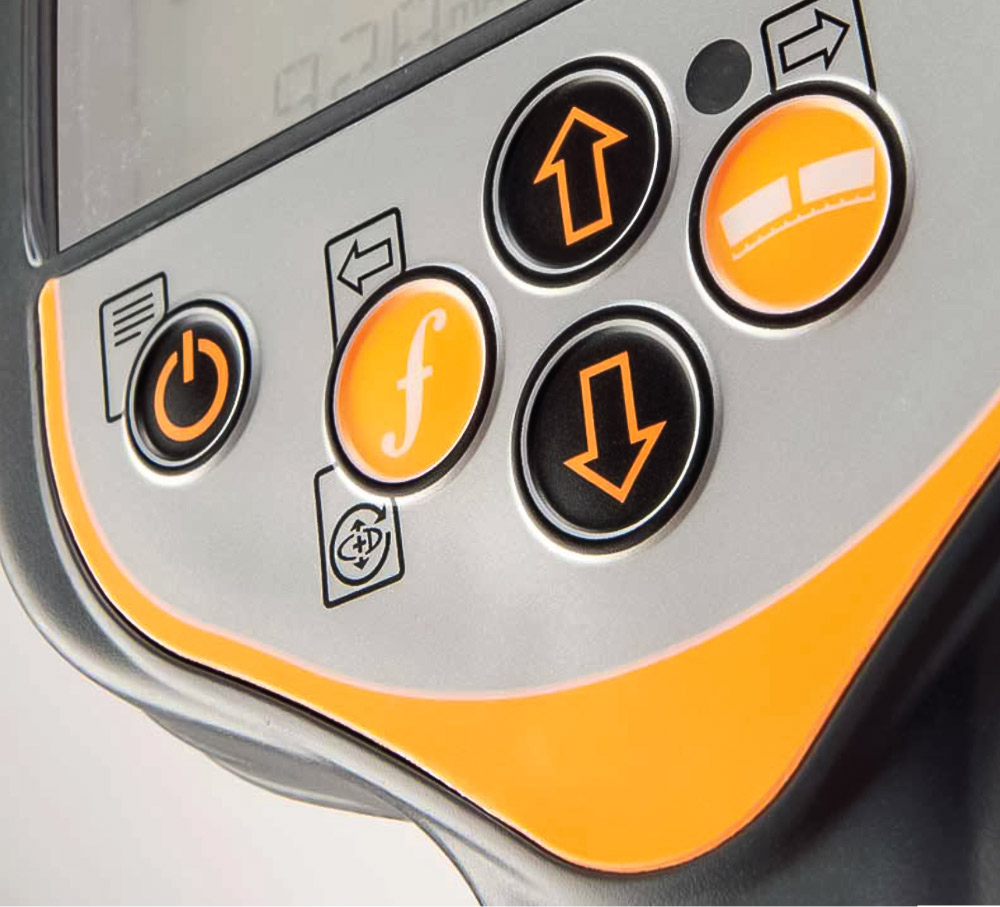 RD5100H2OTx Transmitter / Connecting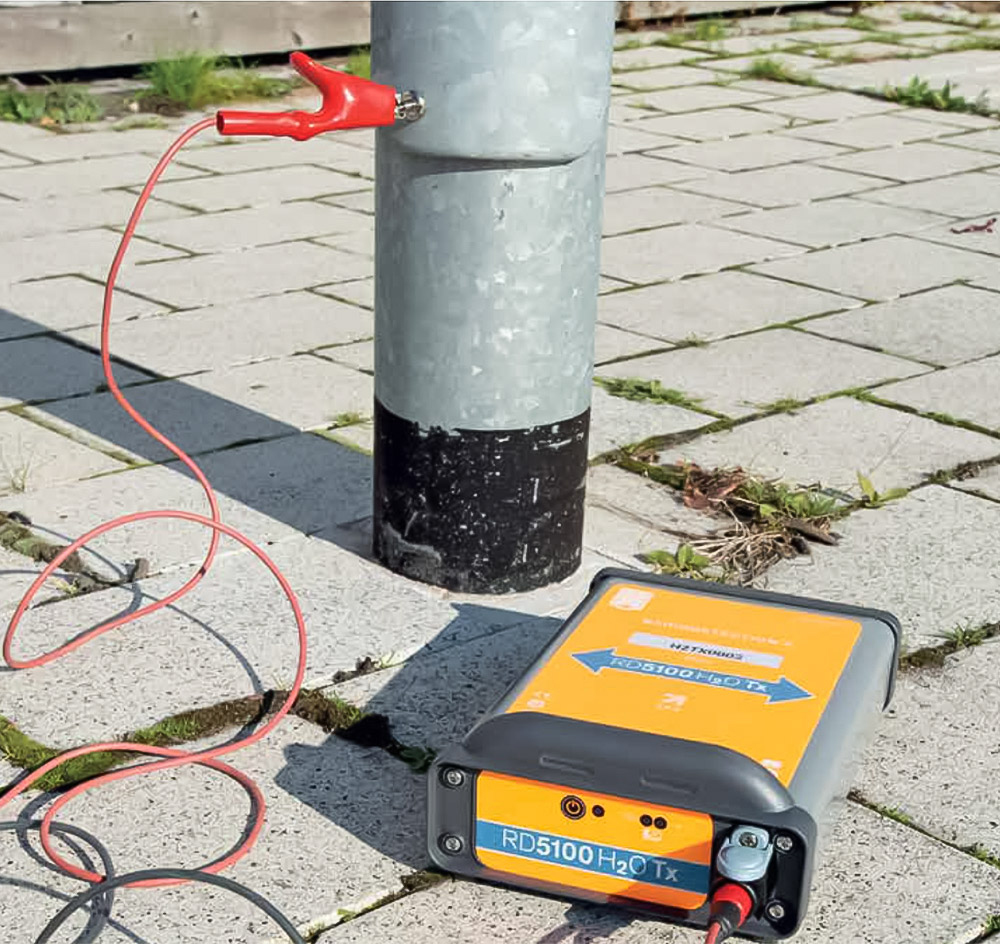 The most effective method for connecting to a valve, meter, junction box or other access point, as long as access is possible.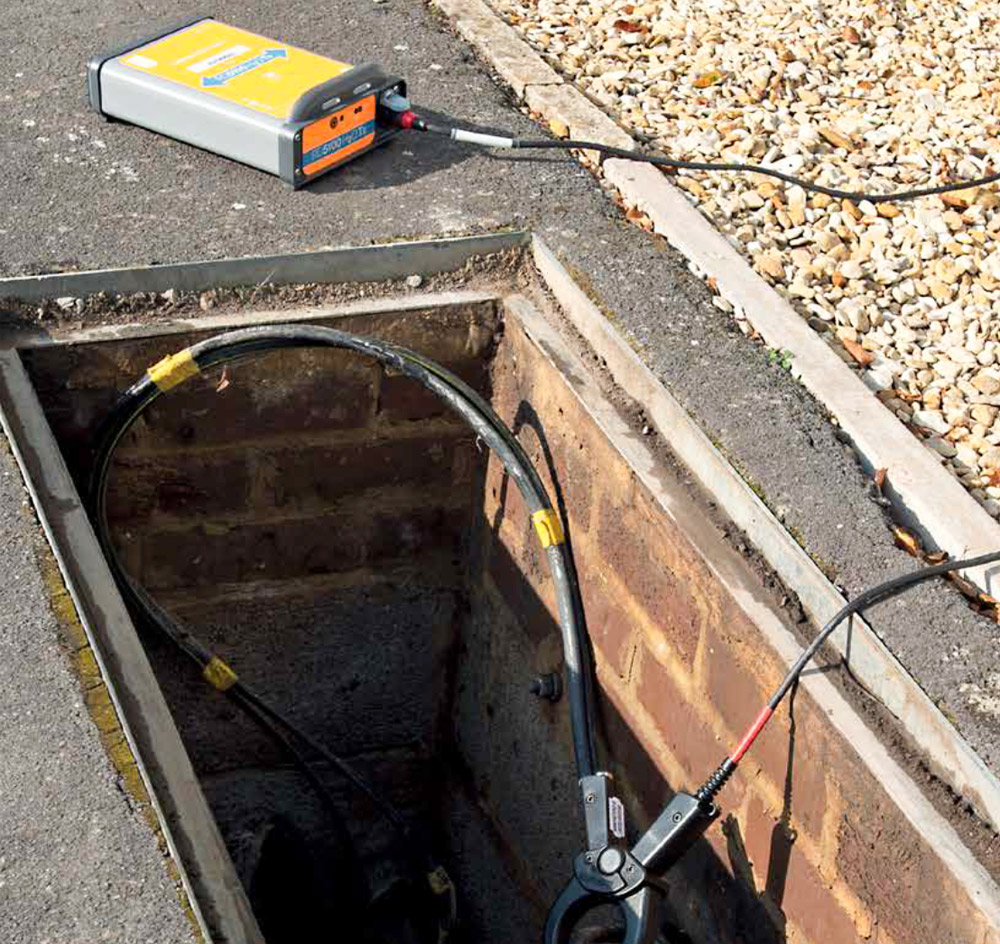 Signal clamping (Optional)
Applies a transmitter signal safely to a pipe or live cable up to 125mm /5″ diameter without interrupting the supply.
TELONIX stands behind every product sold, with unmatched technical support.