Pearpoint P350 flexitrax™ Modular Video Pipe Inspection Crawler System
Pipeline inspection technology combines a portable and modular crawler system with big-pipe inspection capabilities
CUES Pearpoint provides a wide array of Pushrod and Crawler pipeline inspection systems, including versatile, modular and portable video inspection systems to the water and drainage industry, recently enhanced with  a new powered elevator, coupled with new joystick-based controls for the popular P350 flexitrax™ crawler system. It delivers a durable, modular system that is capable of centered inspection in large pipes, and is also highly portable for easy transport.
Powered elevator to survey pipes up to 36" / 900mm
The remote-controlled powered elevator enables you to perform surveys of larger drains and culverts, with the camera centered in the pipe.  The motorised design allows you to deploy the system through smaller access points in its lowered state, before raising it to center in the pipe being inspected. The system can also be raised or lowered to center as pipe diameters change during a survey, or to maneuver around obstructions.  The elevator can be fitted to your current P356 crawler as a simple upgrade.  Attached via a simple thumbscrew mechanism, the elevator can be quickly removed to perform surveys in pipes as small as 6" / 150mm in diameter.
Rugged design – reliability where you need it
Designed for field use, the light-weight command module, drum and pushrod reels provide a durable buffer between the elements and your survey data, with a weatherproof (IP53) protection rating. The crawlers and cameras can operate fully submersed and are water resistant (IP68) to depths of up to 330′ (100m).
Intuitive joystick control over crawler and camera functions and dedicated one-touch controls make the P350 system easy to use, and lets you drive any drum, crawler and camera combination. A full PC-style keyboard makes rapid reporting easy – and provides shortcuts to directly access advanced digital features. The command module also provides Mimic® display – an on-screen tool that indicates where the system camera is pointing, and provides a simple way to direct its movement.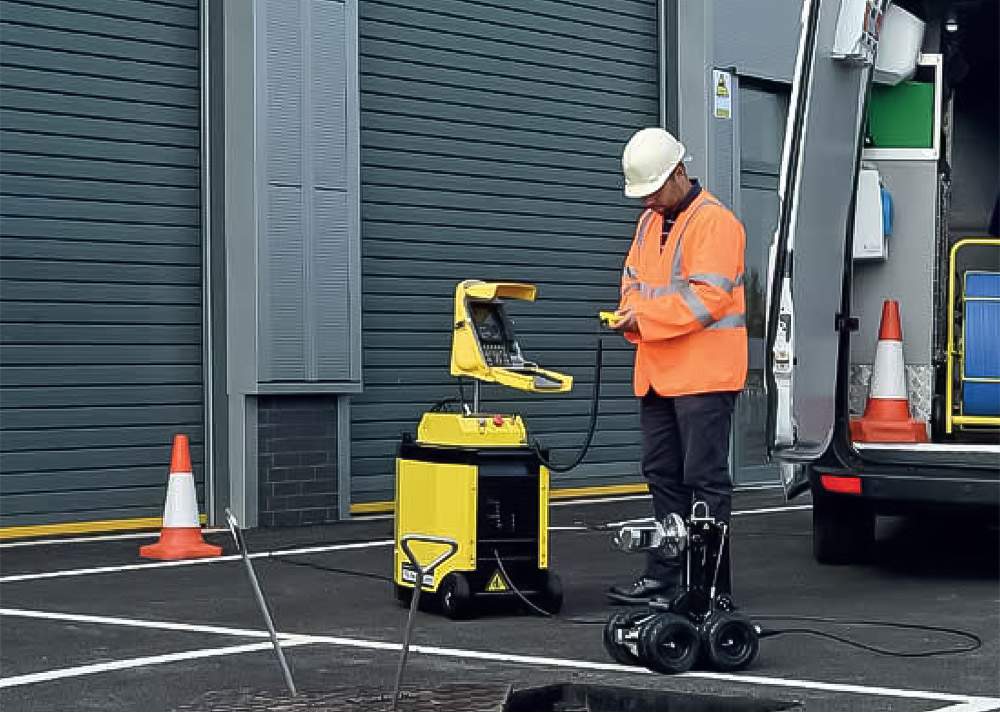 Pushrod compatible – cameras as small as 1" / 25mm
P340 flexiprobe pushrod reels and cameras can be connected directly to the flexitrax system, allowing you to switch from crawler to pushrod operation at the touch of a button. The P340 flexiprobe range offers a choice of 2 rugged cameras (1″/25mm and 2″/50mm) and 3 different reel sizes (100'/30m to 500'/150m) with different rod flexibilities and sondes to best suit your application.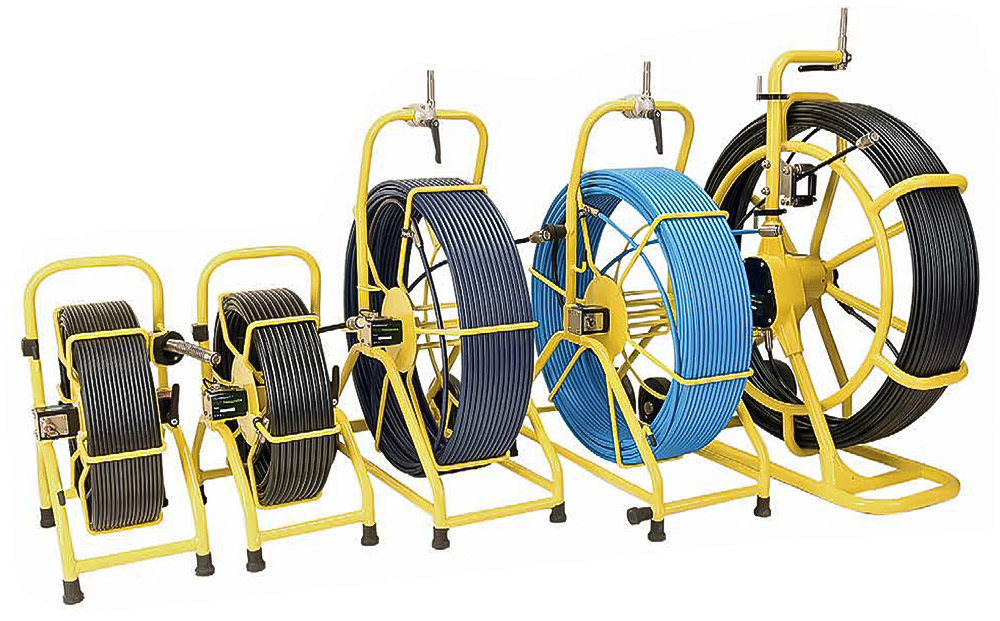 Clear, high quality imaging
The P350 flexitrax system offers a choice of three high-resolution crawler cameras (Forward View, Pan & Tilt or Pan & Tilt with 10x Optical Zoom); each with ultra-bright, white LED lighting for use across different pipe materials. An optional external lighthead provides additional lighting for very large or dark pipes, ensuring clarity of view.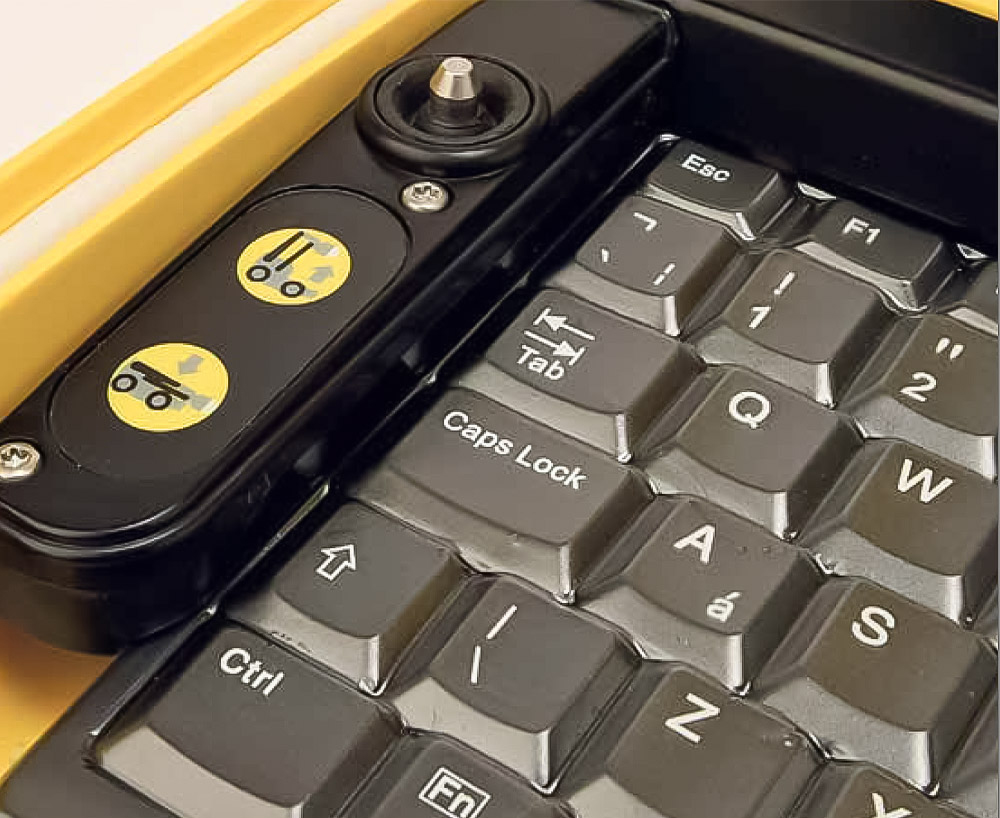 Easy to transport and use
The modularity of the P350 flexitrax system enables a range of transport options. The system can be van or truck mounted, yet is easily dismounted to be wheeled on-site using the ergonomic barrow design, allowing you to reach conduits beyond the range of your vehicle.
Once on site, the system is quick and easy to set-up and deploy.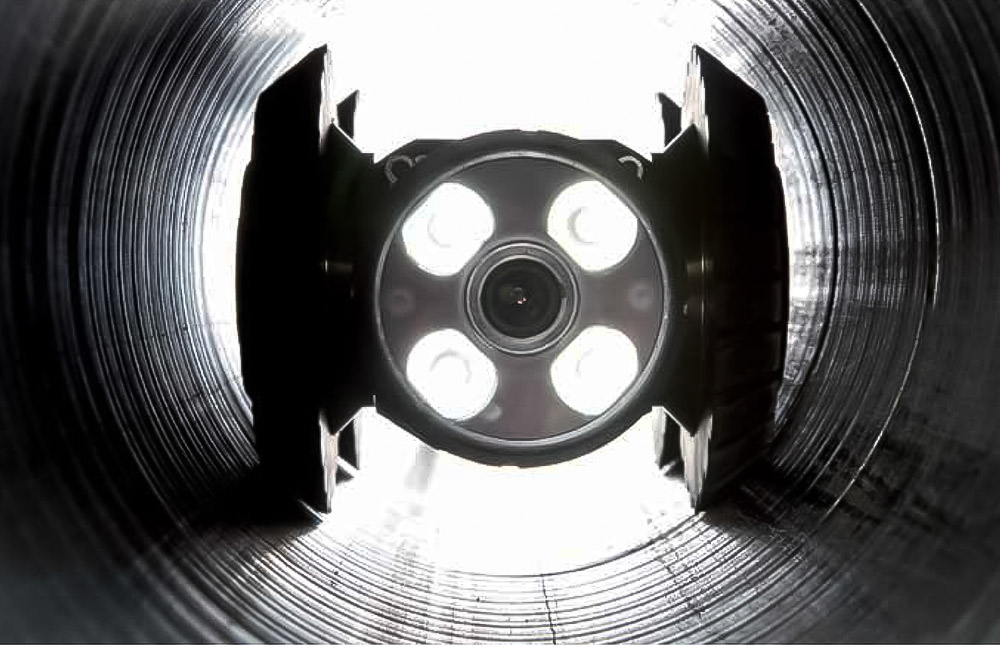 Comprehensive reporting with advanced tools
The P350 command module offers a customizable built-in reporting system, capable of creating and exporting detailed MSCC5 compliant drain or inspection chamber survey reports. The integrated sensitive inclinometer and the multi-frequency sonde allow you to map pipeline topography easily and efficiently.
Use the HTML report creator or XML output capabilities of the command module to document all your work, on site with no need to use a PC or laptop on site.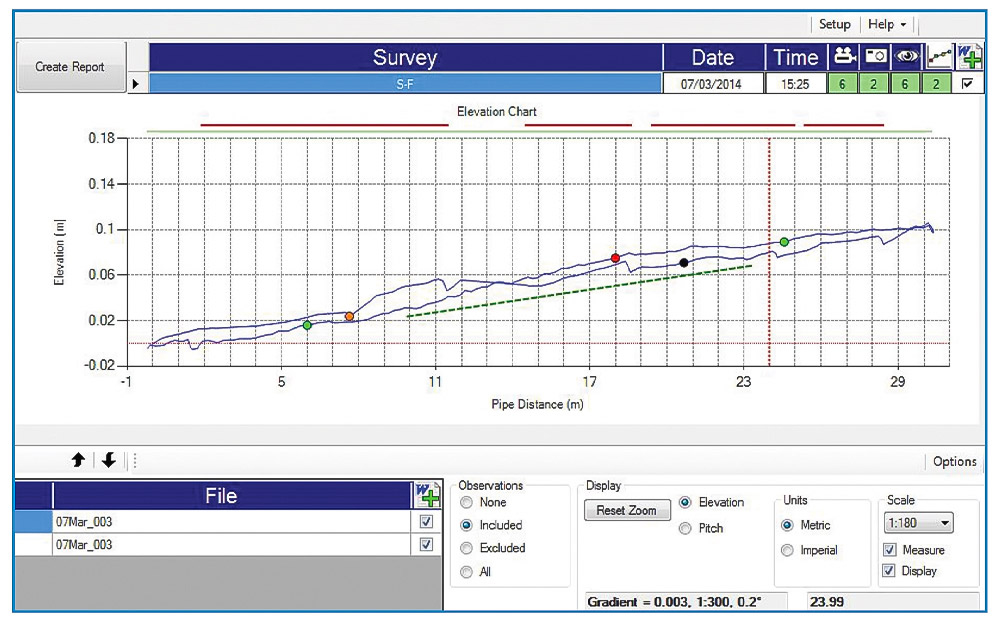 When used with compatible Laser Scanning software, the P350 Laser Profiler accessory provides you with detailed pipe measurements such as deformation, internal diameter and expected capacity simplifying tasks like adoption or pre/post rehabilitation surveys. The variable laser profiler can project a circular ring in pipes as small as 4" / 100mm, and in pipes over 3' / 1m diameter from a single device. Laser profilers can be fitted to the P350 Pan & Tilt and Pan, Tilt & Zoom cameras.
TELONIX stands behind every product sold, with unmatched technical support.