The Maggie Magnetic Locator provides all the accuracy of the Schonstedt 52Cx, with the single-handed operation of the Schonstedt 92XT. Designed to withstand the rigours of daily field usage in a wide range of environmental conditions.
Maggie Industry Applications
• Utilities
• Surveying
• Water & Sewer
• Gas & Oil
• Construction
• Ergonomic
• Sensitive
• Durable
• Water Resistant
Maggie Magnetic Locators Features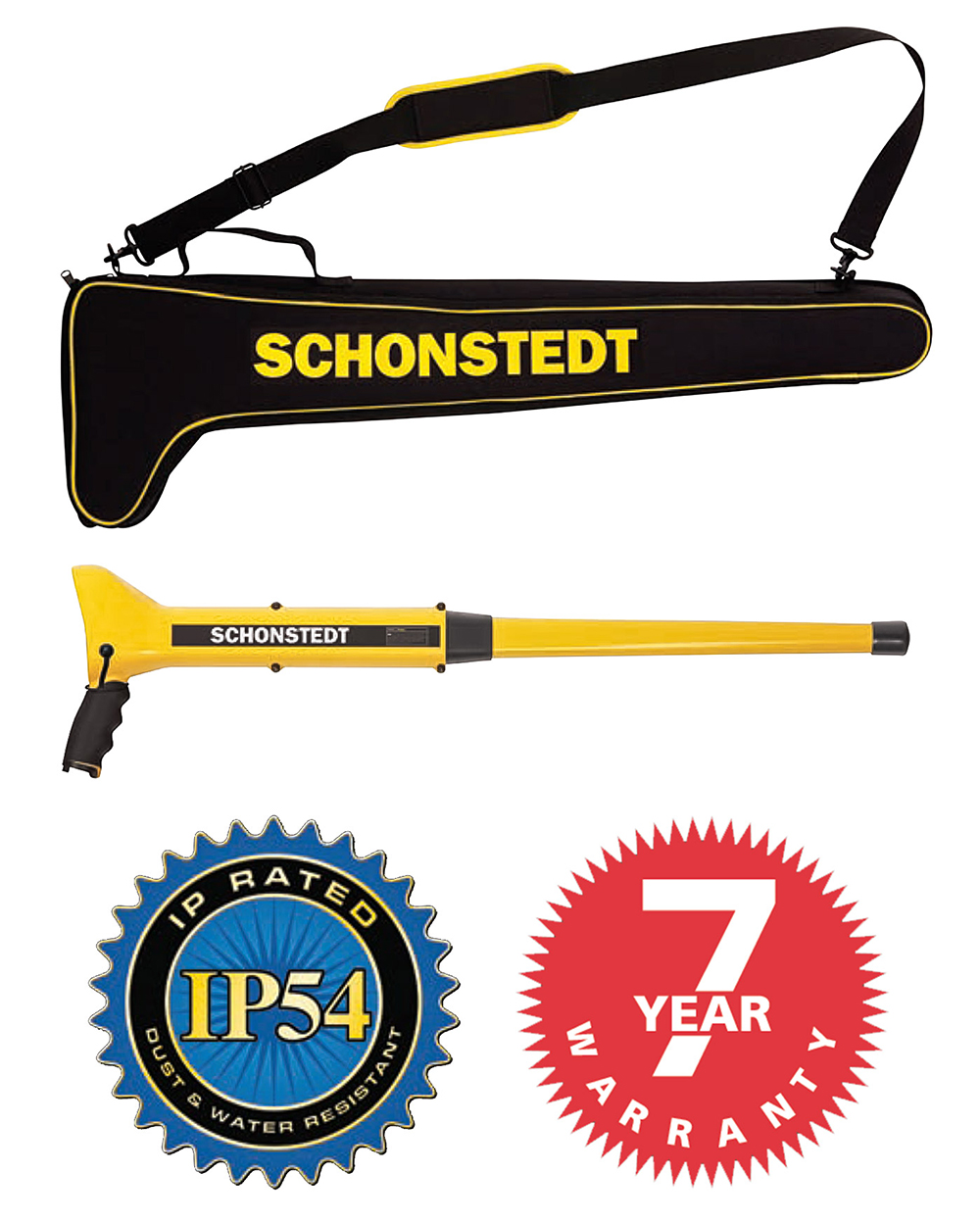 • Highest Sensitivity
• Ergonomic & Durable
• Dust & Water Resistant (Rated IP54)
• Easy access battery removal (9V Battery included)
• Expanding bar graph indicates polarity (positive or negative) and relative signal strength
• Patented HeliFlux® sensors
• Modular construction and high performance components
• Includes a soft-case and sling for ease of carrying through rough terrain, hands-free
• 7-year warranty
Maggie Magnetic Locators Specifications
TELONIX stands behind every product sold, with unmatched technical support.