The LMX150TM FINDAR® is a complete Ground Penetrating Radar system, offering two modes for acquiring data: Line Scan and Grid Scan. Once the unit is assembled and powered-up, you can start conducting a GPR survey in less than a minute.
LMX150™ FINDAR® is a ground penetrating radar designed and optimized for forensics and utility locating applications which offers non destructive, real time results in the field to pinpoint targets of interest.
GPR is a great complement to traditional locating tools.
High visibility, touch screen display

 

Display depth slices from collected grids, right in the field

 

UWB (ultra-wide band) Antenna producing highest data quality

 

Lightweight fibreglass cart frame

 

Built-in Wi-Fi capability

 

Integrated GPS receiver with optional external GPS for increased positional accuracy for geo-referencing data

 

Ability to mark surface flags and subsurface interpretations directly in the data

 

Display your travelled path and targets in MapView

 

Seamless export of data to EKKO_ProjectTM software for further data analysis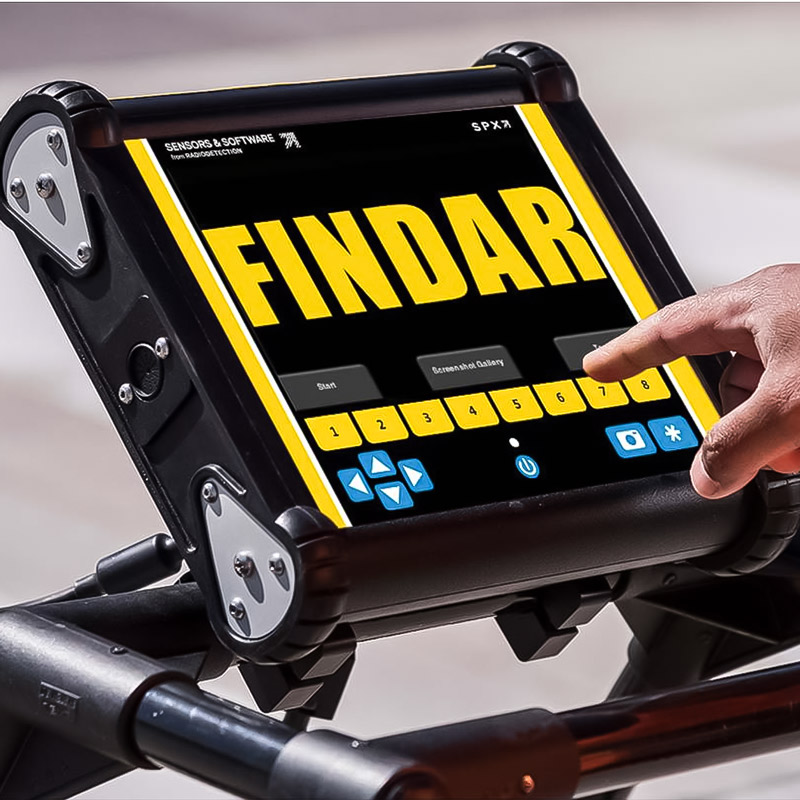 High visibility touch screen display unit
Free lifetime system software updates
User selectable languages
US Standard and Metric units
On-site Reports
Produce instant on-site reports from your display unit
USB
USB for easy data transfer
Integrated GPS
Integrated GPS receiver for geo-referencing data
Wi-Fi
Built-in Wi-Fi capability
Compact Lightweight Fiberglass Cart Frame
No metal parts that would interfere with GPR signals
Rugged, all-terrain cart with integrated odometer, easily maneuverable over any surface
Optional External GPS
For high accuracy positioning and mapping
High Resolution GPR Sensor
Patented ultra-wideband (UWB) 500MHz GPR antenna
Scanning depth up to 3 m (10 ft)
Lead Acid Gel Cell Battery
Long lasting
Swappable
Locally available
Enhance your productivity
No complex settings – Just press Start and push the cart
Use hyperbola-fitting to ensure accurate depth measurements and backup over the target to display its location and depth.
Dynamic Stacking (DynaQ®)
Better data quality with DynaQ – automatically adjusts stacking (averaging) based on your survey speed.

In-field Screenshot Gallery & Wi-Fi mini-reports
Manage & review your screenshots and email them in a Wi-Fi mini-report from the field.
Geo-tagged information for reports & archiving
All screenshots are geo-tagged and exported in a KMZ file that is easily displayed in Google Earth.™
Complete coverage of complex areas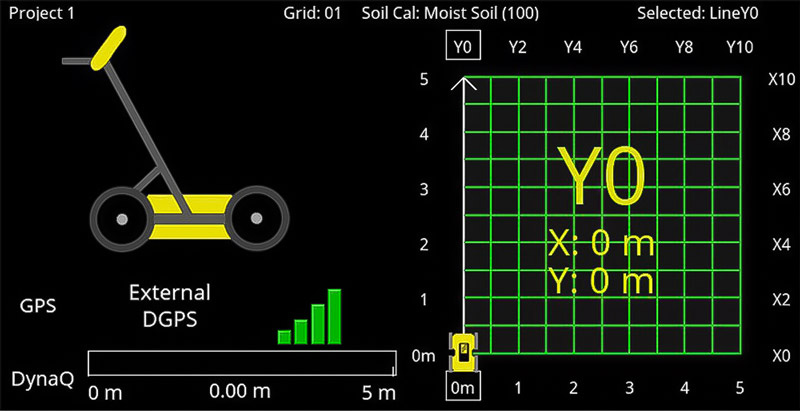 Flexible & guided grid collection
The LMX150TM FINDAR® GPR guides you through the setup with pre-selected grid sizes. Stop lines early, or skip lines.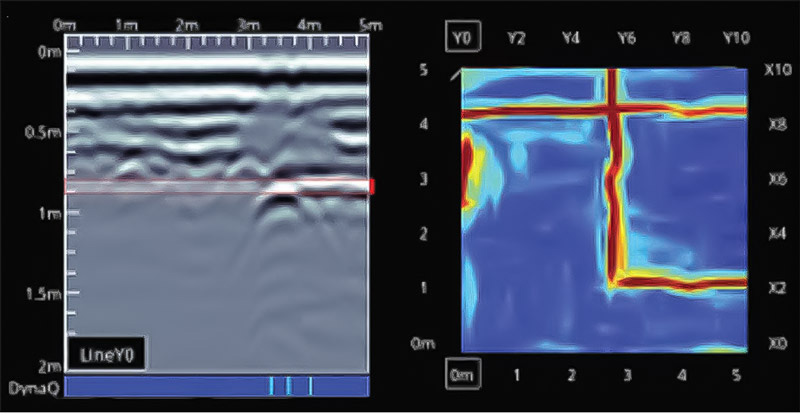 In-field Depth slices
Process grid data into depth slices and move down through your data to visualize targets at different depths.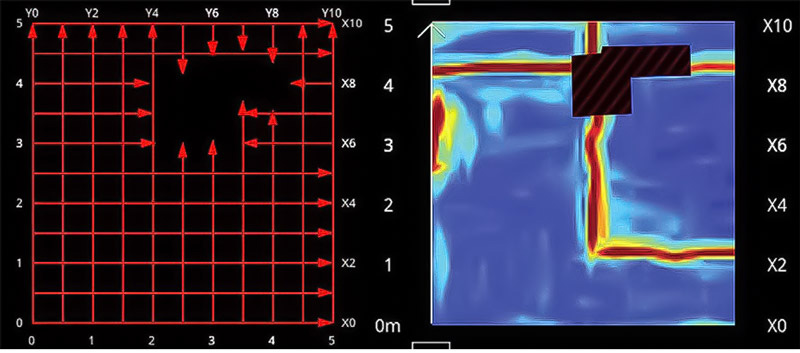 Obstacle avoidance 
System guides data collection around an obstacle in your grid.
Features unlocked with GPS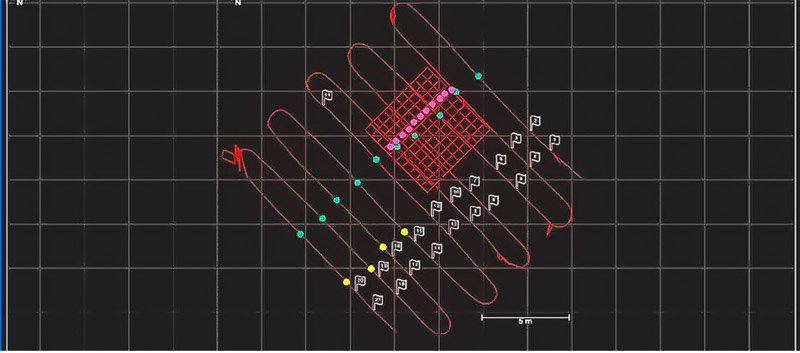 View your survey area in the field
Line scans, grids and !eld interpretations are displayed on the screen in a plan map view.
Export geo-referenced data to Google Earth™
KMZ output of lines, grid locations, interpretations, and screenshots.

Export geo-referenced data in spreadsheet (.csv files)
Spreadsheet (.csv) file with flags and field interpretations to import into GIS or CAD software.
Visualize, Understand and Report your GPR results with the optional EKKO_Project™ PC Software
Organize your GPR data, photos and other files and save as a single project file. Easily create PDF reports of your findings.
TELONIX stands behind every product sold, with unmatched technical support.