Essential Fiber Optic Testing Tools for Every Technician
Inspect Before You Connect to avoid the #1 cause for troubleshooting Fiber Optic networks
The range of VIAVI SmartClass and SmartPocket handhelds provide everything necessary for installation and maintenance of singlemode and multimode fiber optic networks in CATV, Telco/Access and Wireless/CRAN and 5G environments.
VIAVI Optical products are cost effective solutions from basic optic light sources, attenuators and optical power meters to selective PON power meters with enhanced GPON data analysis. Including dedicated solutions for PON commissioning and customer installations for Fiber to the Home (FTTH) environments. As well as fully automated fiber test sets for structured cabling, enterprise and datacenter Tier 1 fiber test and certification. Plus, standalone and integrated fiberscope for fiber optic inspection.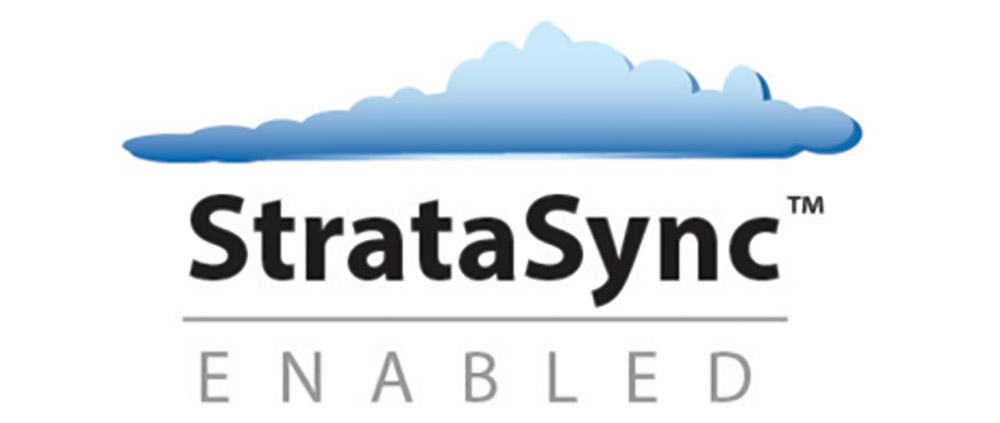 StrataSync helps service providers increase operational efficiency by empowering their assets to tackle the major operational challenges of network testing in an efficient and effective manner. StrataSync provides automated asset management, configuration management, and test-data management of Viavi instruments as well as asset tracking of non-Viavi instruments.
Best Practices for Fiber Testers / Inspect Before You Connect
Contaminated connectors are the #1 cause for troubleshooting in fiber optic networks.
While standards bodies have established acceptance criteria for the quality and cleanliness of fiber connector end faces, technicians still face challenges with implementing these practices.
Without the right fiber testing tools, maintaining these standards or specifications is difficult and time consuming.
VIAVI's essential fiber testing tools lead the industry in helping technicians ensure best practices for handling fiber in every situation, from certifying new fiber installations to troubleshooting active fiber networks.
Essential Optical Handheld Testing Solutions
FI-60 Live Fiber Identifier
with integrated Optical Power Meter
Innovative FI-60 design gives you two essential fiber tools in one device. Live Fiber Identifier easily identifies the optical signal without having to disconnect the fiber or disrupt network traffic. Also converts to an Optical Power Meter (OPM).
This versatile tool can display, store, and recall optical power measurements for each of the selectable wavelengths. Users can download the stored data onto a PC via USB.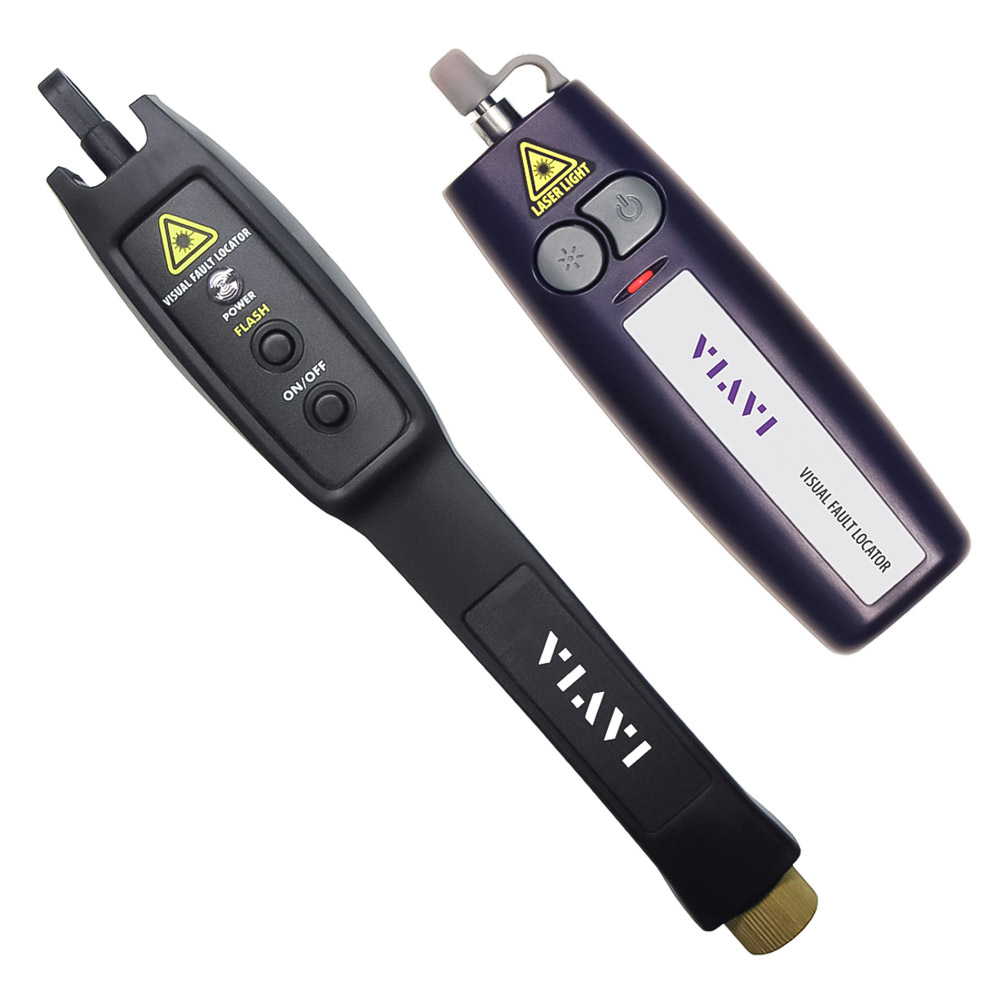 FFL-050/-100 Visual Fault Locators
Visual fault locators for fiber bends and breaks, localization of damages and end-to-end continuity check.
An essential tool that quickly and easily locates problem areas in fiber cables. By pinpointing the exact location of fiber damage, technicians can diagnose, troubleshoot, and fix the problem efficiently.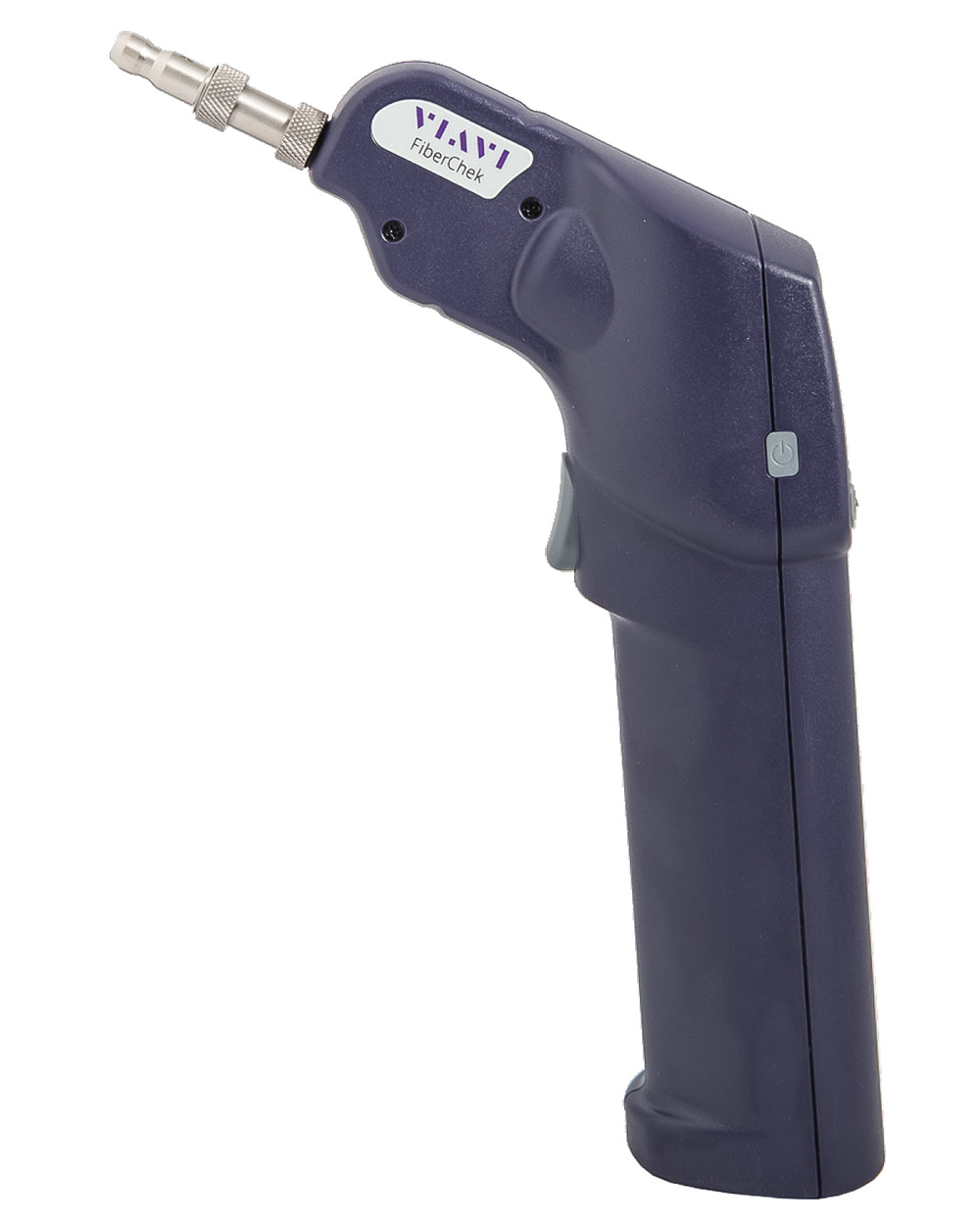 FiberChek Probe Microscope
The "all-in-one" handheld solution for fiber inspection that every fiber technician can rely on for all of today's fiber inspection needs.
A fully autonomous, handheld device with built-in capabilities for image viewing, auto-focus, Pass/Fail analysis, storing/recalling results. The FiberChek probe completely automates inspection workflow to ensure fast and accurate performance.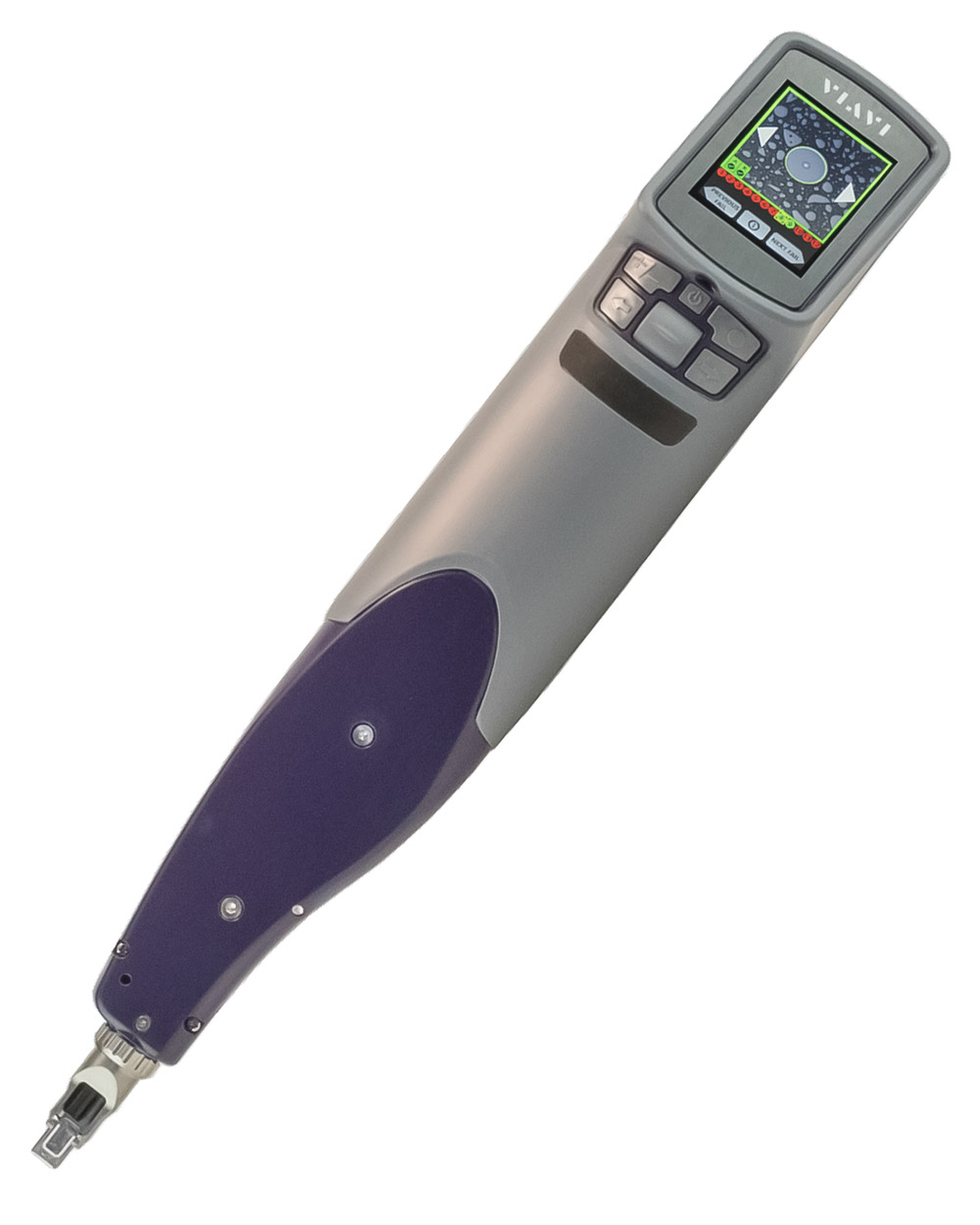 "All-in-one" handheld inspection and analysis solution for multifiber connectors such as MPO. The industry's first "all-in-one" handheld inspection and analysis solution for multifiber connectors.
Industry-leading reliability and speed that ensures accurate and fast test performance with automatic test results in less than 8 seconds.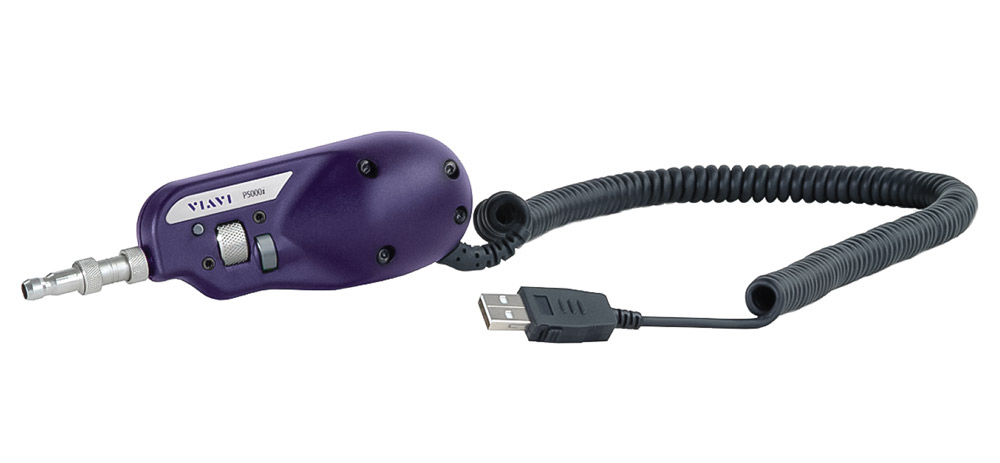 Automated Fiber Inspection & Analysis Probe provides PASS/FAIL capability to PC, laptops, mobile devices and VIAVI test solutions.
Fast and easy to certify that every connection in your network is clear and optimized. This intelligent fiber microscope removes the guesswork from fiber inspection and provides reliable and objective PASS/FAIL analysis of the fibers.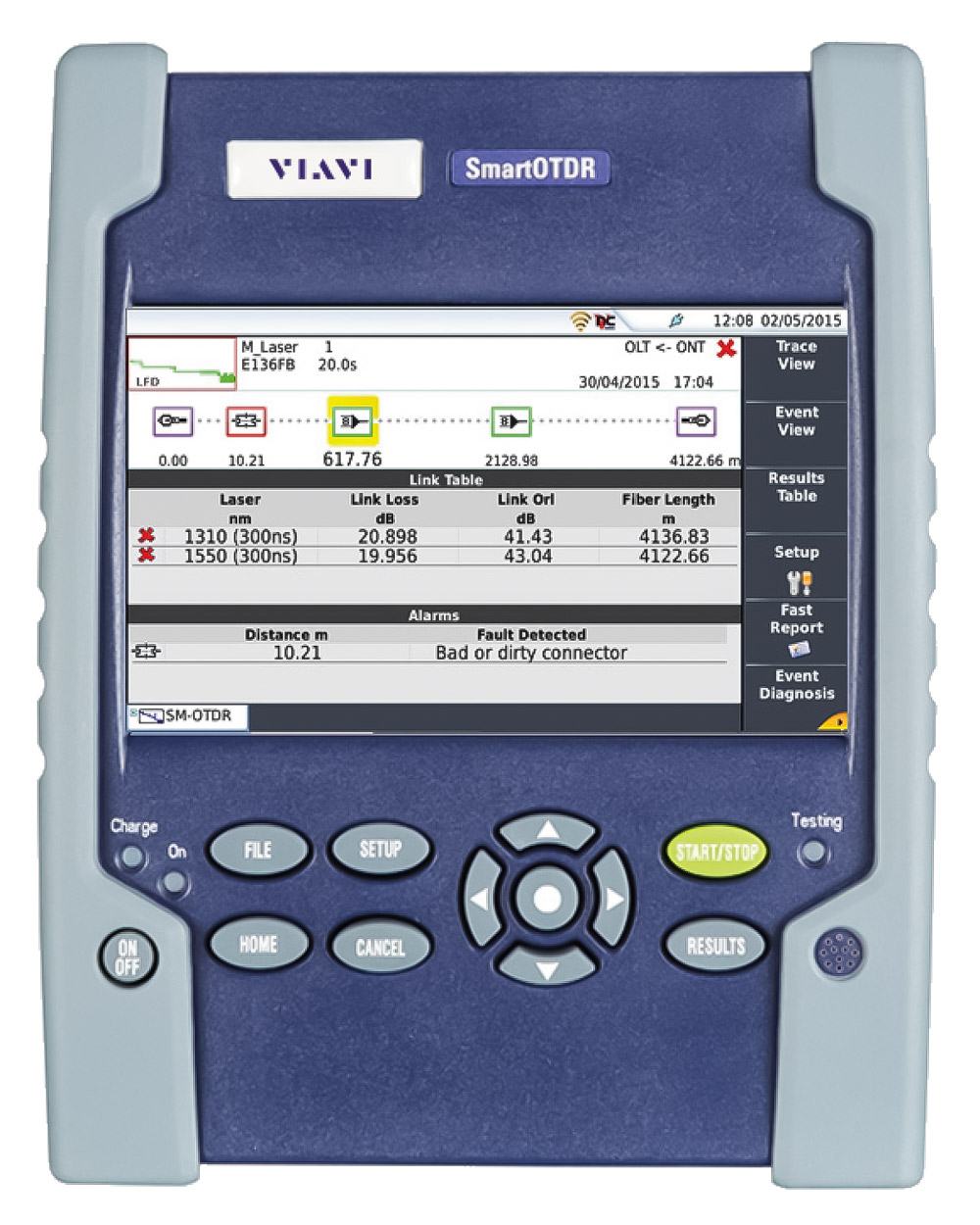 SmartOTDR Handheld Fiber Tester
Essential handheld fiber tester integrates all the essential fiber test requirements into a single device with robust wireless connectivity options.
Integrates all the essential fiber test requirements into a single device with OTDR measurement, fiber end face analysis, optical loss testing and visual fault locator, optimizing field operations.
TELONIX stands behind every product sold, with unmatched technical support.