Manufacturers / ATOP Technologies

Industrial grade Ethernet data communication & networking products
ATOP Technologies is a Manufacturer and Supplier of Industrial Grade Data Communication & Networking Products which designs, customizes, and manufactures industrial networking equipment, including best of breed Ethernet Switches.
ATOP's wealth of experience across a number of industry sectors helps them design their products to provide ready-made solutions for your automation needs.
The growing diversity of their product lines demonstrates market adaptability, even in economic downturns, respecting emerging technological standards.
ATOP is the leading industrial network device provider with a broad range of industrial communication products for both wired and wireless networking. ATOP's networking products have a wide range of configurations to choose from. The customers can select either the entry level or the high-end level products that best suit their needs. ATOP offers reliable, secure, and cost-effective solutions for all demanding applications.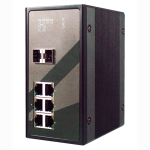 ATOP's leading industrial Ethernet switches provide a backbone network that all information can go through with additional advanced features:
• security,
• redundancy (through RSTP, ERPS, or MRP Rings),
• QoS management,
• VLAN management,
• LACP link aggregation/port trunking, and
• Layer-3 routing.
ATOP's Industrial Ethernet switches are divided into two main categories: Managed and Unmanaged, according to their complexity and versatility to meet your project demands.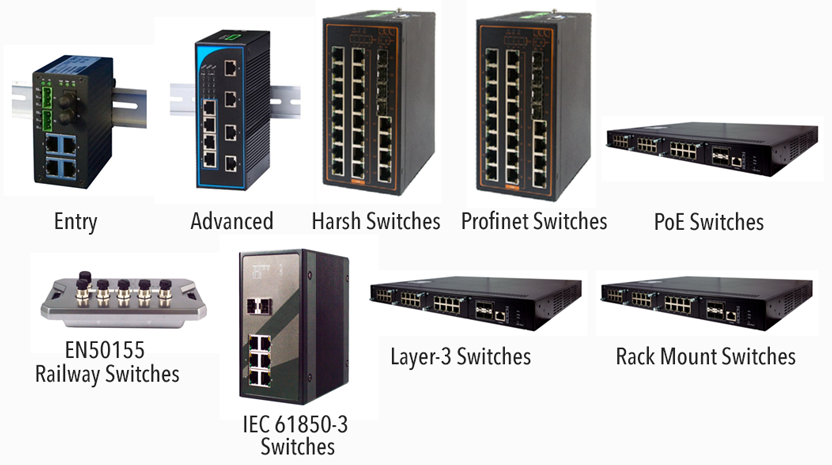 Managed Ethernet Switches:
• allow users to expand their industrial network quickly and cost-effectively, with reliability and stability;
• industrial management switches are an ideal solution for easily managing applications at the central office or local site.
Unmanaged Industrial Ethernet Switches:
• designed for use in demanding industrial environments;
• unmatched performance, reliability, and value;
• with no setup required, they are truly plug-and-play.
Reliability: ATOP Ethernet Switches include their 5-year Warranty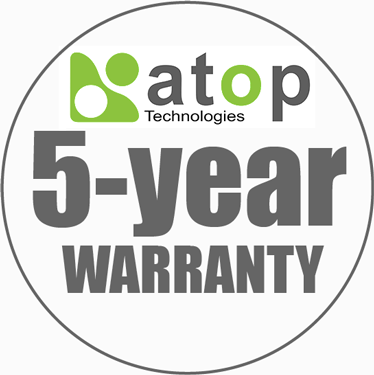 ATOP's 25-year mean-time-between-failure (MTBF) device helps reducing the risk. To further minimizing it, customer can select ATOP's devices that provide redundancy features. In an event of link or device failure, ATOP's Smart-Redundancy Feature will detect the failure, relay cause of the failure back to the control center, and automatically recover from such failure to provide continuous operation.
Whether a network switch fails or a communication link is broken, ATOP's device with Ethernet Ring Protection Switching (ERPS), Rapid Spanning Tree Protocol (RSTP), or Media Redundancy Protocol (MRP) ring settings can resume the operation and network connectivity in less than a heartbeat with no hassle.
TELONIX stands behind every product sold, with unmatched technical support.