View 12R Pro Mass Fusion Splicer
Seamless Mass Fusion Splicer w/a Cloud-Based Operation & Management System
VIEW12R PRO, a ribbon splicer with the fully motorized clamp alignment system, is the most powerful and state-of-the-art ribbon splicer in the market. Its advanced automatic clamp alignment system offers an accurate and dependable ribbon fiber splicing up to 12 fibers with double-tapping (Zoom in & out) and scrolling to the world's highest magnification of 250x for rib-bon splicer. The VIEW12R PRO provides maximum work efficiency through the fast splicing & heating time, ultra-high battery capacity of 220 splice/heat cycles, and universal holder both for 250″m & 900″m single fiber. The VIEW12R PRO delivers the most reliable work experiences. 
View Pro Cloud Management System 
View Pro Management System is an integrated cloud-based software platform for INNO's splicers. This innovative web-based application allows both technicians and managers of the splicers to maximize the use of its assets and to achieve the highest work ef!ciency. Real-time communications with tiered access rights and options to manage job orders, manage splicing ma-chines, and send/receive reports are only a small part of the innovative work processes offered by the View Pro. 


View Pro Cloud Management Dashboard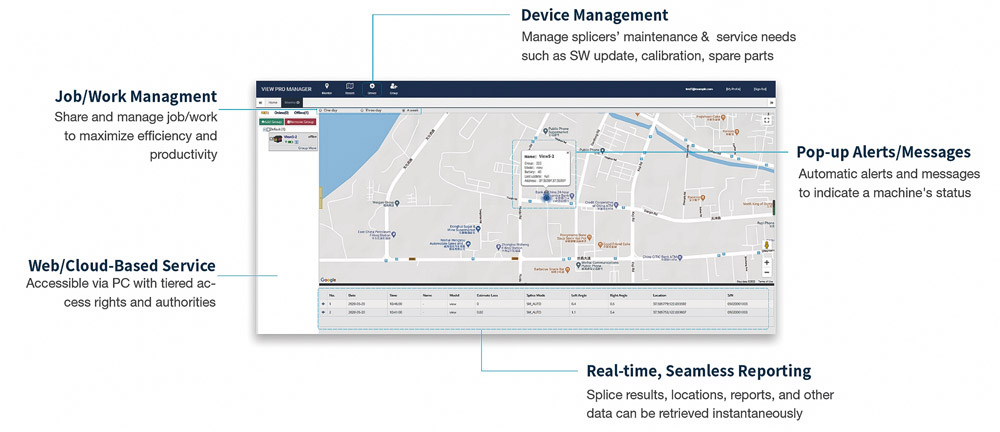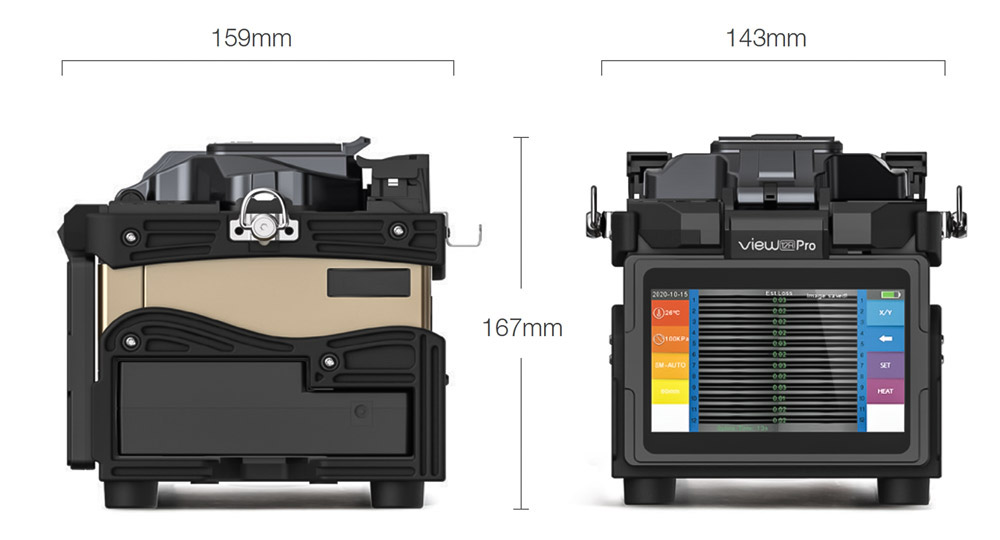 Height
6.57 inches (167 mm) 
Width
5.63 inches (143 mm) 
Depth
6.26 inches (159 mm) 
Weight
4.37 pounds
(1.98 kg without battery) 

VIEW12R PRO Mass Fusion Splicer 
Standard Accessories 
V10 PRO Cleaver 1ea 
TS Pro Thermal Stripper 1ea 
FH-12 Fiber Holder 1set 
FH-250 1set
 FH-SOC-R SOC Holder 1ea 
HTS-SOC-01 SOC Heater Holder 1ea 
JS-180300 AC Adapter 1ea 
CG-22 Cooling Tray 1ea 
E-50 Electrode 1set 
LBT-30 Battery Pack 1ea 
ACC-25 Power Cable 1ea 
USB-7P USB Cable 1ea 
ICC-55 Carrying Case 1ea 
IWS-06 Work Tray 1ea 
WTB-01 Work Tray (M6*8) 2ea 
ST-01 Shoulder Strap 2ea 
USB-10P USB Cable 1ea
CB-01 V-Groove cleaning brush 1ea 
JS-1500 Thernal Stripper Charger 1ea 
Quick Reference 1ea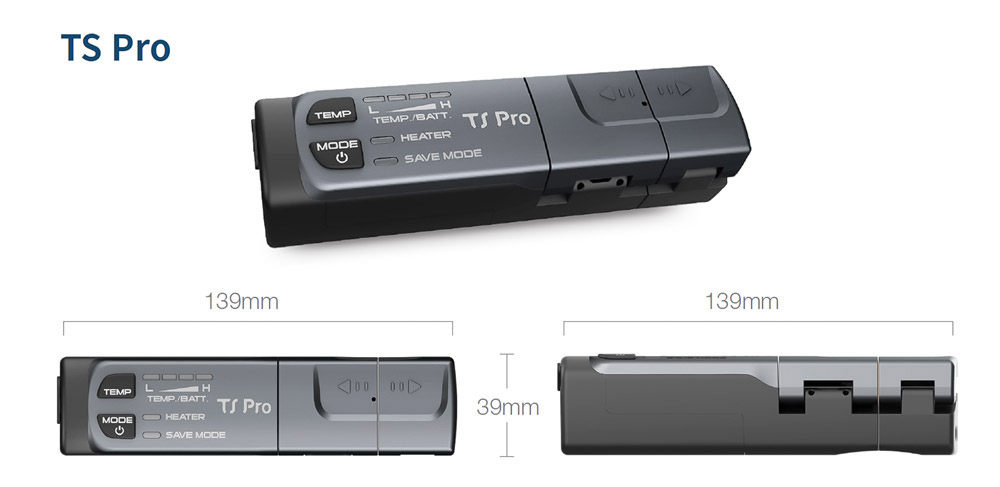 Height:
1.54 inches (39 mm) 
Width:
5.47 inches (139 mm) 
Depth:
1.54 inches (39mm) 
Weight:
0.67 pounds 
(302 g with battery) 
0.57 pounds 
(260 g without battery)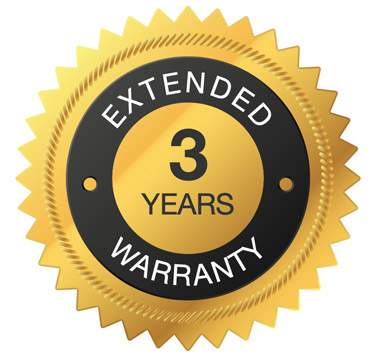 Model TS Pro 
Fiber Material Silica glass 
Coating Diameter 200 ~ 400″ m 
Cladding Diameter 125″m 
Applicable Fiber 1 ~ 12 
Stripping Length Up to 30mm 
Heating Mode Normal mode / Power save mode 
Temperature Setting 
Normal mode: approx.80ºC, 95ºC, 110ºC, 130ºC 
Power save mode: approx.70ºC, 80ºC, 95ºC, 110ºC 
Battery Capacity 880mAh, approx. 500(12 Ribbon fiber, Level 1, SAVE mode) 
Power Supply AC drive: AC100~240V, 50/60Hz DIN port: DC 12V power supplied from fusion splicer 
Operating Condition Temperature : 0 ~ 4 0 ºC / Humidity: 0%~95% 
TS Pro Thermal Stripper 1ea 
TSC-01 Case 1ea 
CB-02 Brush 1ea 
JS-1500 Thermal Stripper Adapter 1ea 
TELONIX stands behind every product sold, with unmatched technical support.