S179 Hand-Held Core Alignment Fusion Splicer
Powerful, fast, and reliable optical fiber splicing even under harsh environmental conditions
The FITEL S179 Hand-Held, Core Alignment Fusion Splicer offers powerful performance, delivering fast and reliable optical fiber splicing even under harsh environmental conditions. By combining speed, precision, durability, portability and state-of-the-art communication methods in one unit, this fusion splicing machine opens the door to an entirely new range of applications. The FITEL S179 Fusion Splicer is completely suitable for use with all Metro, LAN and FTTx fibers, including ultra bend-insensitive fibers.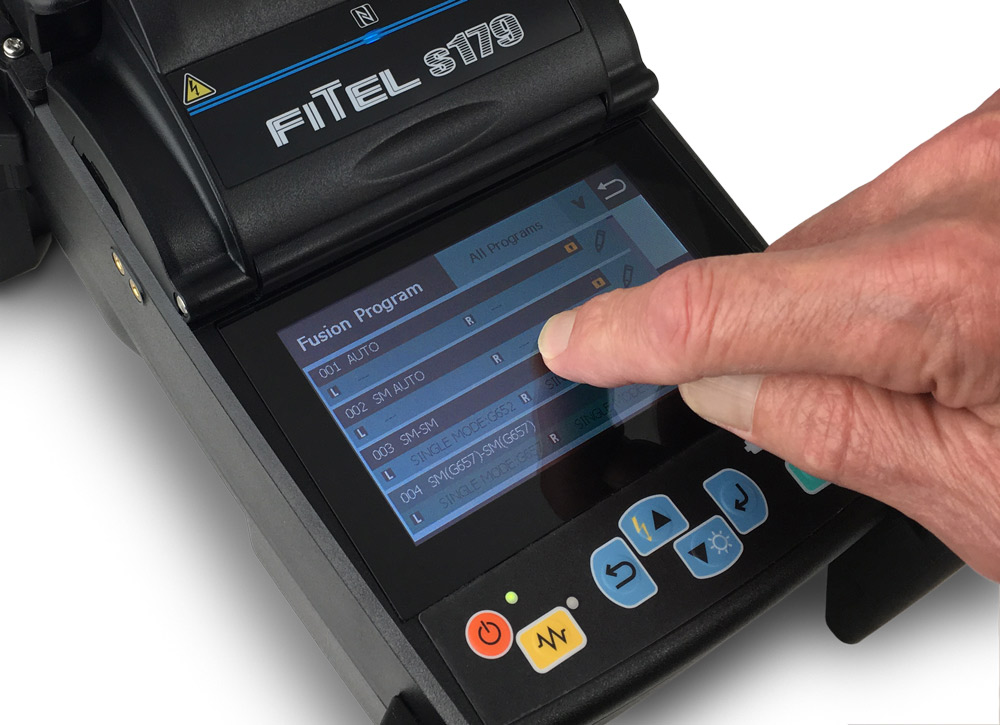 Designed with users in mind, the FITEL S179 Fusion Splicer delivers rapid splicing and heating with consistent results, splice after splice. A large-capacity battery system helps save time by allowing 200 splicing cycles (splicing/heating) in one charge.2 While a 4.3-inch wide LCD screen with touch panel offers easy and intuitive operation, a proportionately wide splicing chamber makes optical fiber easier to load than previous and comparable splicers. For improved visibility in low-light conditions, 3+1 LED lights illuminate the entire splicing chamber. A detachable, left-side V-groove makes cleaning and maintenance a breeze.
The S179 Fusion Splicer was also designed to meet the rigors of use in the field. While a substantially lower profile and lighter weight enhance portability, this splicer's canopy design and ruggedized body provide resistance to shock, water and dust exposure. A powerful, high propulsion motor (8N) helps ensure stable splicing of even the most rigid indoor and drop cables. Internal battery charging, embedded Near Field Communication (NFC) and Smartphone readiness combine with other features to make the S179 one of the most powerful and user-friendly fusion splicing machines available today.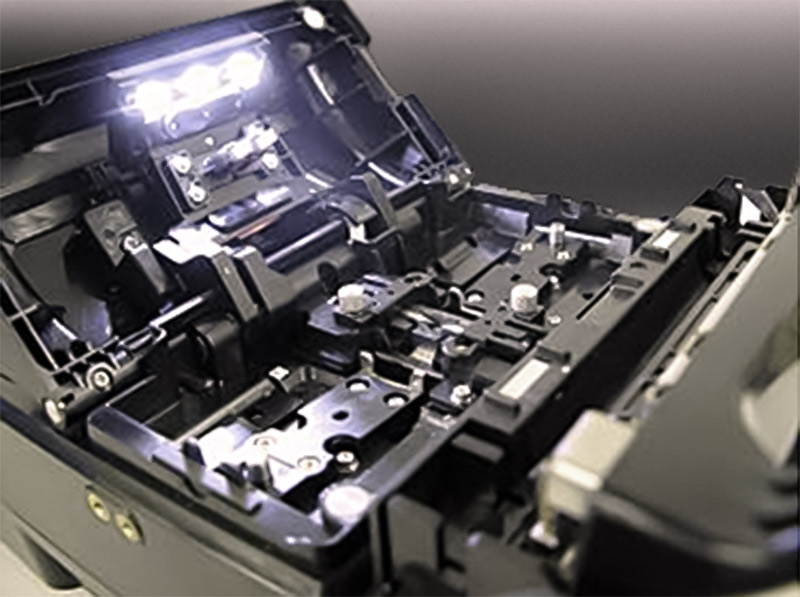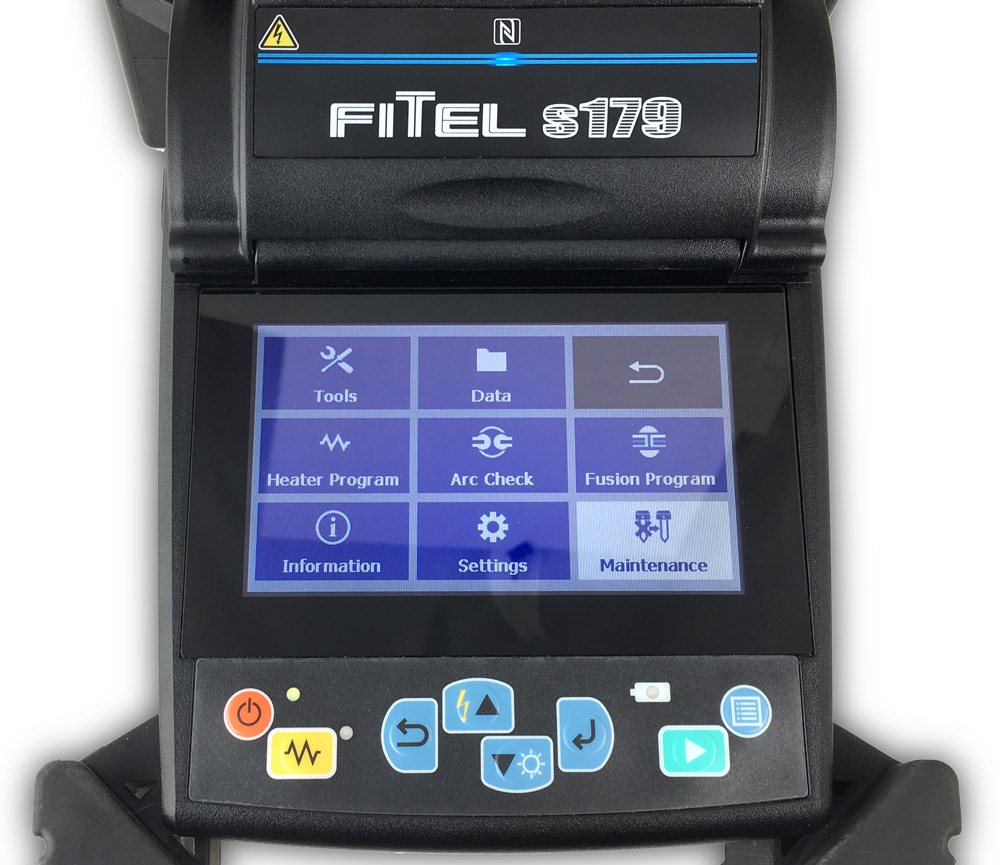 • 13 second heating time on 60mm sleeve with power mode;
• iPhone/Android remote control: search FITEL SMART APP to download;
• Removable v-groove;
• 4.3-inch wide LCD color touch screen;
• Fiber image includes industry-leading 556X magnification;
• Removable SOC heater clamp;
• Cooling tray is standard;
• 20000 splice memory;
• Brighter with 3+1 LED lights;
• Minimum 200 cycle with single battery charge;
• Electrode (Ninja compatible);
• Fiber Holder (S178 compatible);
• Shock bumps are removable supporting convenience.
Built for Tough Environments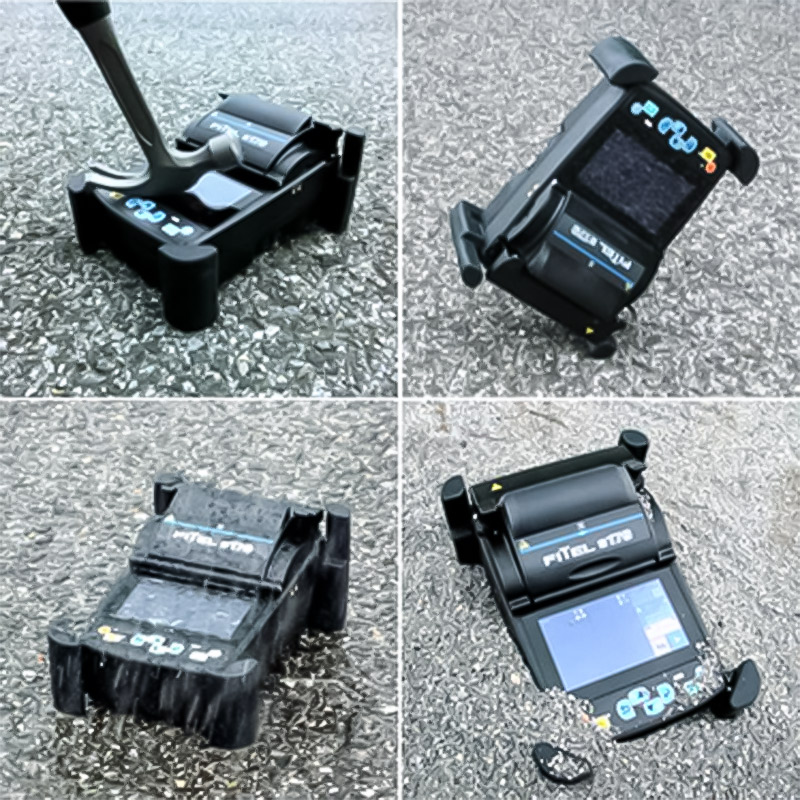 • Shock Resistant:
Equivalent to IK07 rating Mechanical impact
• Drop Resistant:
76 cm drop tests from 5 different angles
• Water Resistant:
Equivalent to IPX2 rating drip proof
• Dust Resistant:
Equivalent to IP5X rating dust proof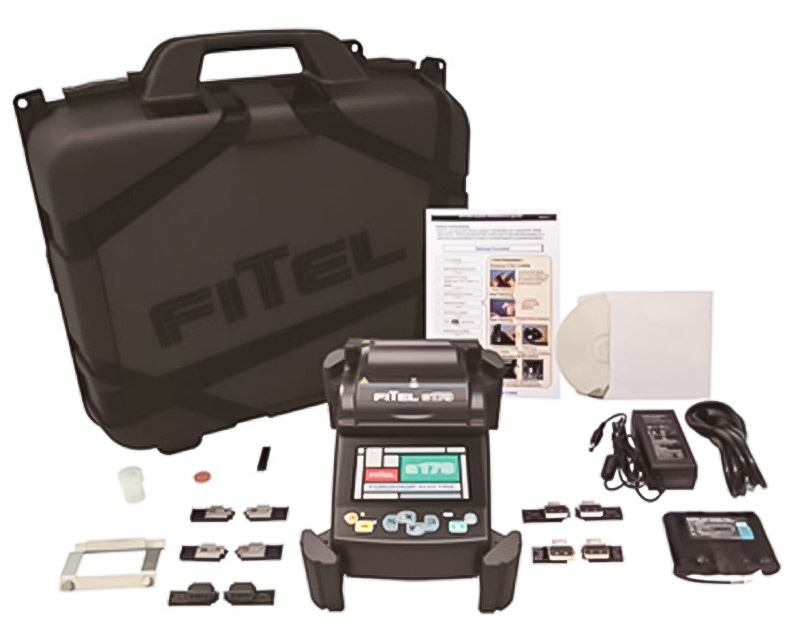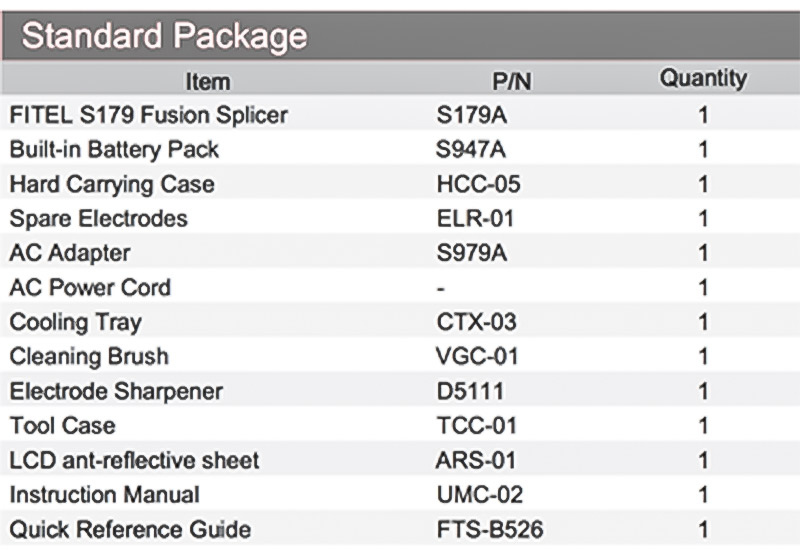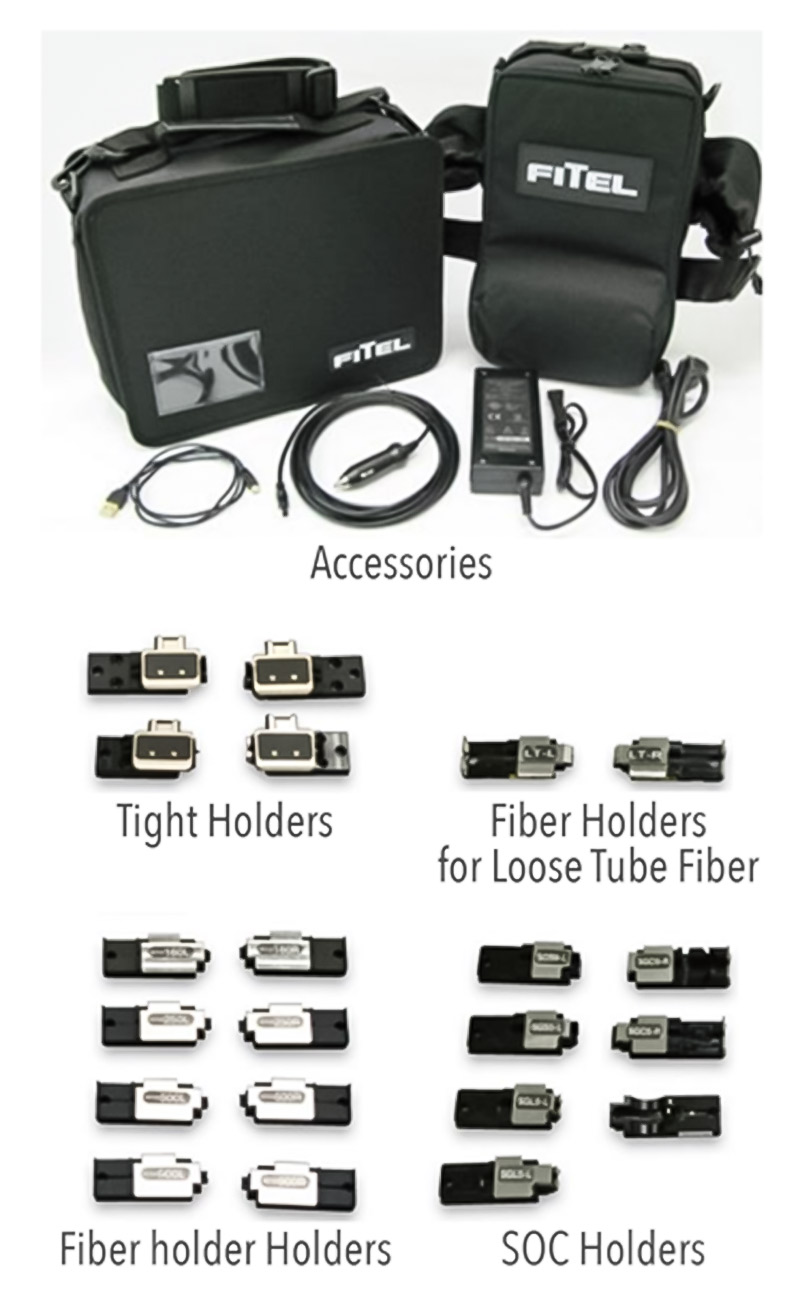 FITEL S179 Fusion Splicer Introduction, Product Features, and Innovations
Review this video demonstration for a comprehensive overview of the FITEL S179 Fusion Splicer and how it may benefit your project needs.
Drop Impact Resistance Performance and Environmental Resistance Performance
Drop impact:
Vertical drop test (5 sides excluding the top side) is conducted from a height of 76 cm and the normal operation is confirmed.
Impact protection:
The normal operation is confirmed after dropping a 500 grams weight of IK 07 grade from height of 40 cm onto the equipment.
Dust proof:
The normal operation is confirmed after putting the equipment in a device containing dust of 25 μm or less for 8hours.
Drip proof:
The normal operation is confirmed after exposing water droplet of IPX 2 grade with 3mm/min to 4 sides for 2.5 min or more tilted by 15 degrees.
TELONIX stands behind every product sold, with unmatched technical support.