S124M12 Ribbon Fiber Fusion Splicer
Fast and reliable optical splicing for both 200 and 250 μm pitched ribbon fiber even under rigorous environmental conditions
The powerful FITEL S124M12 Hand-Held Ribbon Fusion Splicer delivers fast and reliable optical splicing for both 200 and 250 μm pitched ribbon fiber even under rigorous environmental conditions. The S124M12 combines multiple functions into one machine, offering a wider range of capabilities that unites innovative technology, cost savings and opens the door to an entirely new range of applications.
Designed with end users in mind, the FITEL S124M12 Fusion Splicer delivers rapid splicing/heating with reliable and consistent results. This fusion splicer is suitable for the use of hyper-scale ribbon cable, and is an excellent choice for a variety of deployments including Data Centers, Metro, Backbone and Long-Haul applications.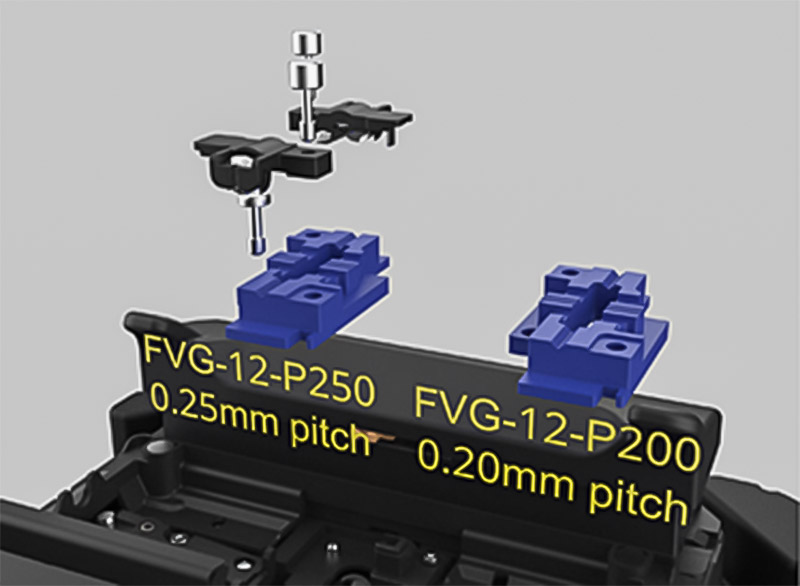 Easily exchangeable 200 and 250 μm fiber guide V-grooves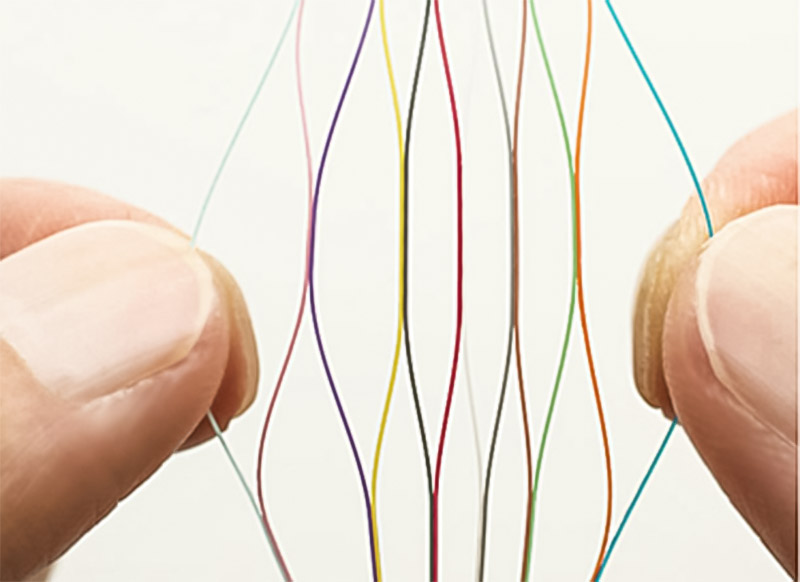 Rollable Ribbon – It bends, molds and rolls into shapes – combining benefits of loose and ribbon fibers, creating the best high-density platform for any application!
A broad range of new features that enhance communication, ease of use, portability and field durability have been combined together to make the S124M12 Fusion Splicer one of the most powerful and user-friendly fusion splicing machines available today.
• Easily exchangeable fiber guide V-grooves
• Up to 12-fiber ribbon splicing
• 15-second-high speed splicing operation
• Applicable for both 250 μm and 200 μm pitch ribbon fiber
• Simple operation with touch panel and GUI
• 3 Bright LED's to illuminate the operation area
• Wi-Fi connectivity for smartphone data management and control
Detachable fiber clamp operation for easy fiber setting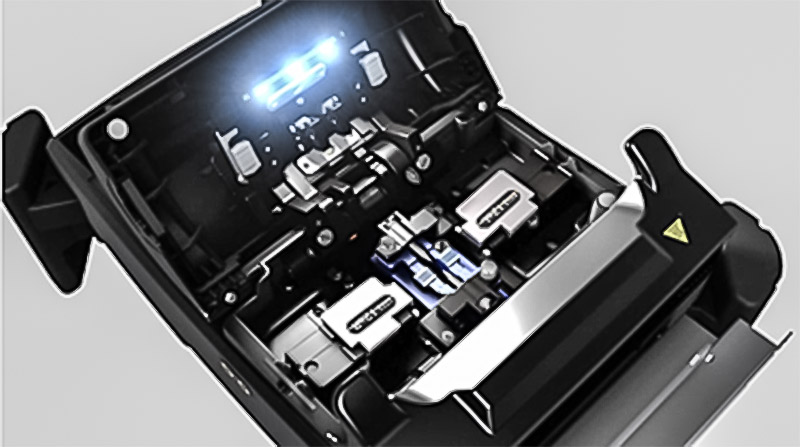 3 LED's provide a bright operation environment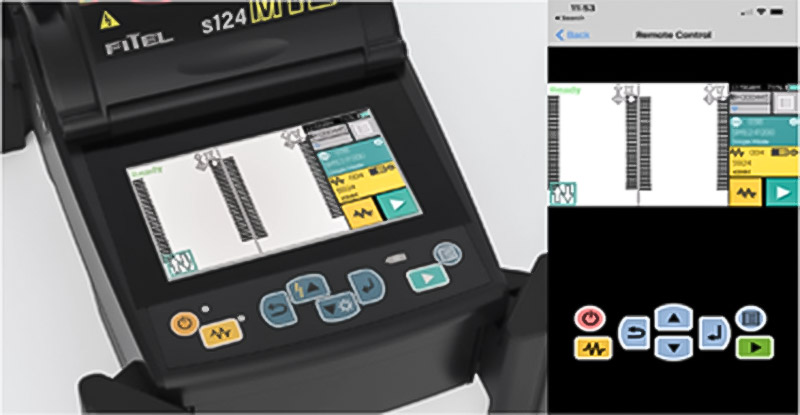 Touch panel and Wi-Fi network connectivity
Drop Impact Resistance Performance and Environmental Resistance Performance
Drop impact:
Vertical drop test (5 sides excluding the top side) is conducted from a height of 76 cm and the normal operation is confirmed.
Impact protection:
The normal operation is confirmed after dropping a 500 grams weight of IK 07 grade from height of 40 cm onto the equipment.
Dust proof:
The normal operation is confirmed after putting the equipment in a device containing dust of 25 μm or less for 8hours.
Drip proof:
The normal operation is confirmed after exposing water droplet of IPX 2 grade with 3mm/min to 4 sides for 2.5 min or more tilted by 15 degrees.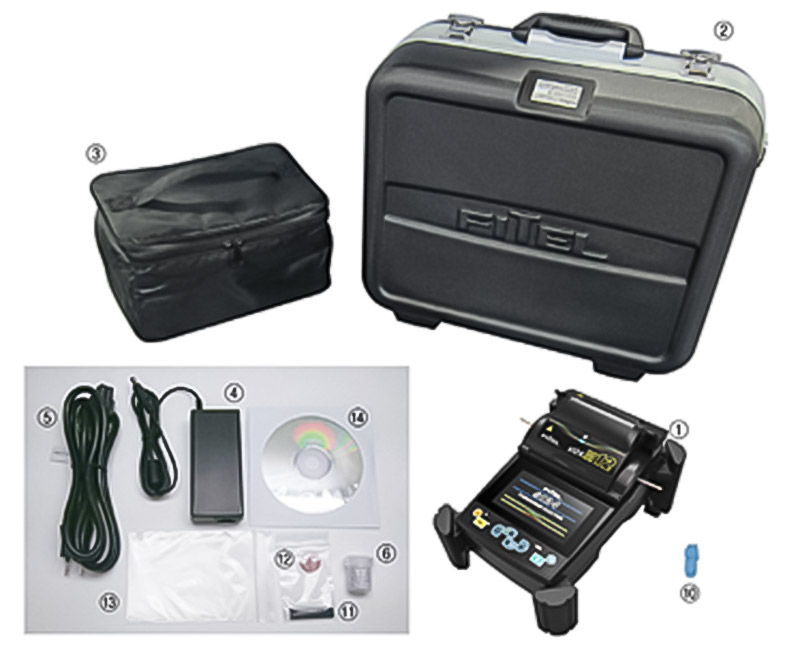 TELONIX stands behind every product sold, with unmatched technical support.