OneExpert™ CATV Sweep and Plant Maintenance
Signal analysis meter platform verifying network performance and troubleshooting
The OneExpert CATV signal analysis meter platform makes every technician an expert by verifying network performance and troubleshooting simpler, faster and more powerful than ever.
A multi-touch, user-friendly interface and OneCheck™ automated tests ease complex tasks with a simple dashboard with clear pass/fail results. And, its future-proof modularity ensure years of use supporting cable television and home networks.
A multi-touch, user-friendly interface and OneCheck™ automated tests ease complex tasks with a simple dashboard with clear pass/fail results. And, its future-proof modularity ensure years of use supporting cable television and home networks.
The OneExpert platform empowers techs for quick, accurate testing and troubleshooting, with models/packages designed to address the specific needs of different work groups. As technology evolves, the future-proof platform adapts easily and capably with thorough state-of-the-art tests. Service providers must be able to adapt, quickly deploy new services and operate at high efficiency in order to maintain the highest levels of reliability and customer satisfaction.
OneExpert™ CATV – Benefits: Simple, Fast, Powerful
Simple – Every technician is an expert
• Channel Plans automatically built by the meter
• Dashboard simplifies and identifies RF issues
• Expertise is built in – Session Expert™  helps technicians identify issues and fix them
• Connects to the cloud – quickly and easily – ensuring consistency via StrataSync™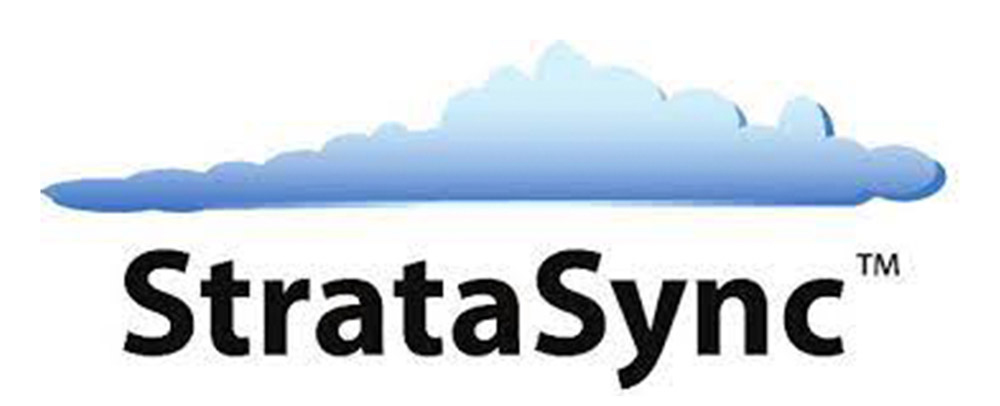 StrataSync is a hosted, cloud-based solution that provides asset, configuration, and test data management for VIAVI instruments and ensures all instruments have the latest software and options installed. StrataSync Core supports the OneExpert platform at no charge. StrataSync Plus is also available for enhanced data management capability.
Fast – Testing, Troubleshooting: faster than ever
• Downstream scan including MER/BER in about 60 seconds
• Ingress and Downstream testing performed simultaneously
• 15x more Downstream coverage in half the time of current generation meters
Powerful – Get the most from your investment
• DOCSIS 3.1 physical and service performance testing
• DOCSIS 3.0, 32×8 DOCSIS, Wi-Fi, Ethernet 1Gbps capable
• Add-on module capable to support future needs
• Field exchangeable DOCSIS and RF unit reduces cost of ownership
• Network expansion-ready with dual diplexers to support 42 and 85 or 65 and 85 MHz networks
Deliver Gigabit broadband services / Video Overview
Demand for streaming services increases, as does the need for bandwidth and speed. Much can go wrong between the core network and the customer premise when deploying gigabit services.
Get ahead in the gigabit race. VIAVI Solutions provide equipment and resources that helps you to successfully navigate, deploy, and maintain these new technologies with end-to-end performance analysis and troubleshooting tools.
Review the VIAVI Solutions video for a comprehensive demonstration of how their opportunities can enable deployment and testing of Gigabit Broadband services over any network.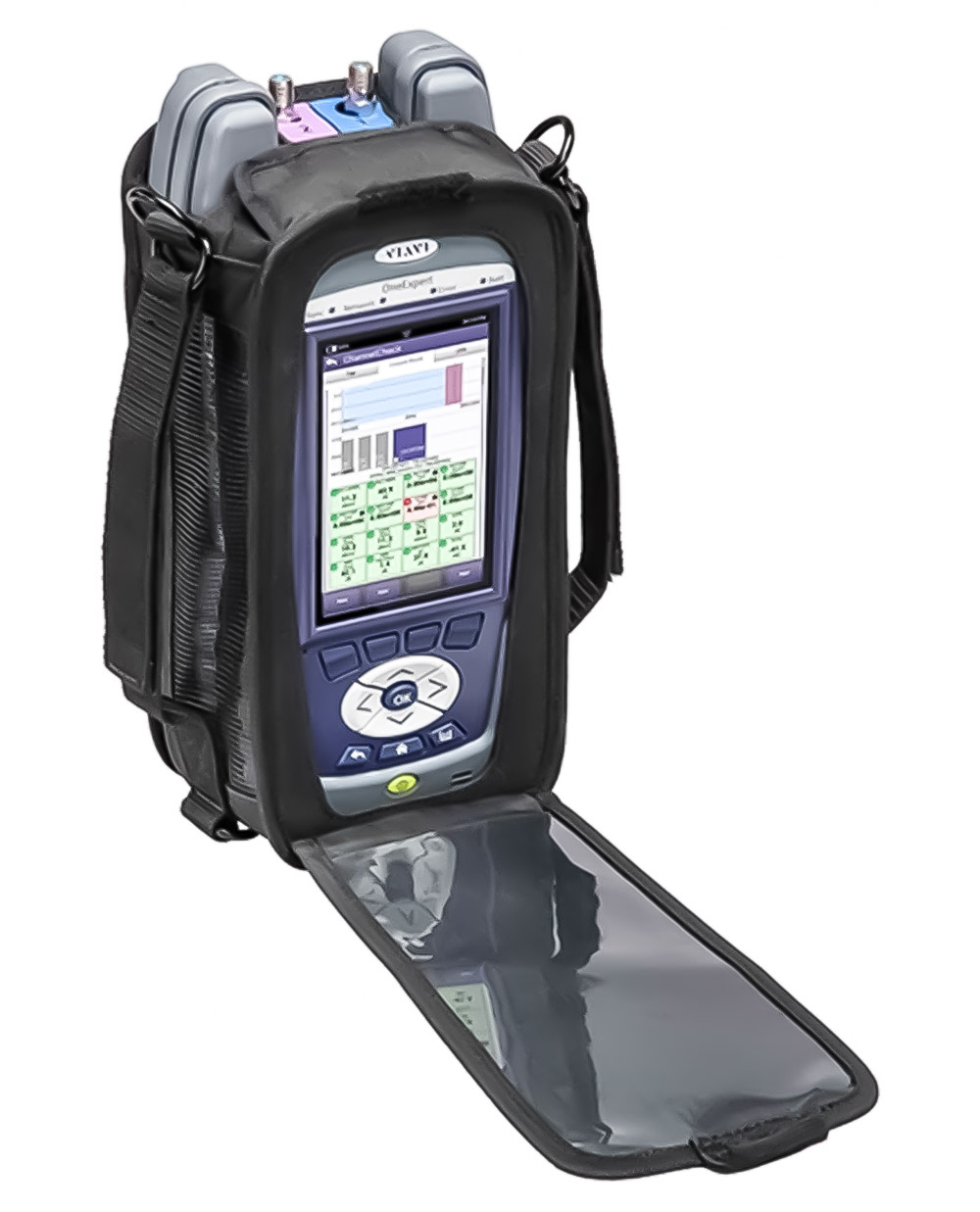 • Troubleshoot service issues between the TAP, Ground Block and CPE
• Identify and fix intermittent issues related to QAM carriers and the home network
• Verify WiFi signal strength and availability in 2.4GHz and 5GHz networks
• Business Service turn-up and troubleshooting
• Gigabit service testing with TrueSpeed™
• PON and RFOG installation and troubleshooting including inspection, power levels, and RF performance
• DuoPort™ design with PosiScan™  — a VIAVI Exclusive — ensures proper connection and testing of Ingress Scan and Downstream tests, helping techs do the job right the first time
• AutoChannel™ – Automatically identifies channel plan
• Cloud Enabled via StrataSync™ to track test results and compliance
• OneCheck dashboard clearly displays summarized results of the entire lineup, including MER/BER in about 60 seconds, with simple identification of faults needing attention
• Expertise Built In – Session Expert — offers background analysis that identifies issues consistently between technicians, suggests actions that help technicians fix problems, and provides VIAVI expertise and algorithms built into a simple test
• Built in Usage Guide – learn to use the meter on the job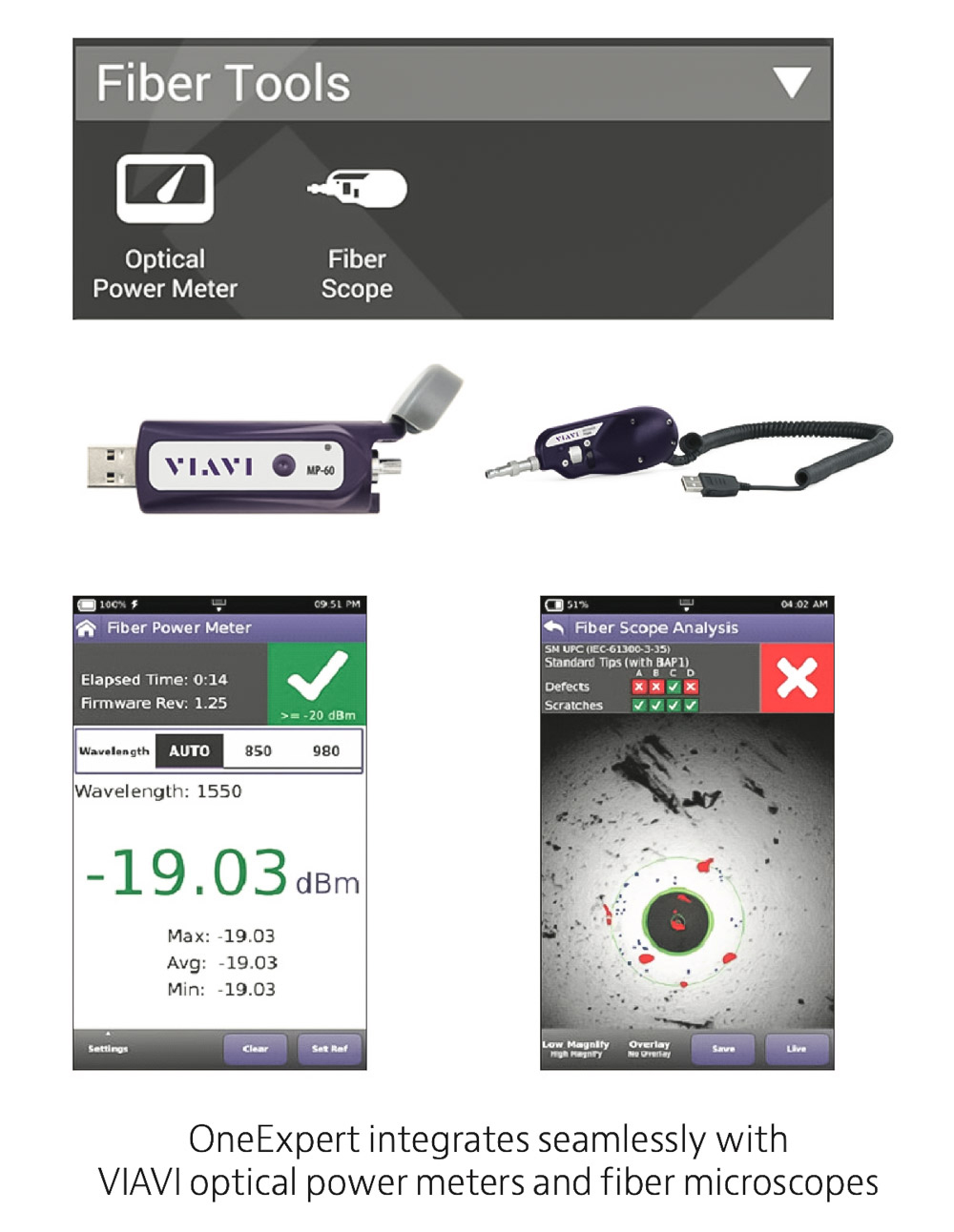 Providing the widest range of functions for an installer available today (as standard options), the 360 DSP includes virtually all the testing options an installer or service technician needs to verify service quality and easily identify and fix problems in the field.
• Multi-user support
• Multi-language support
• Create work orders right on the meter
• Built-in web browser, real-time data transmission
• Interactive home certification process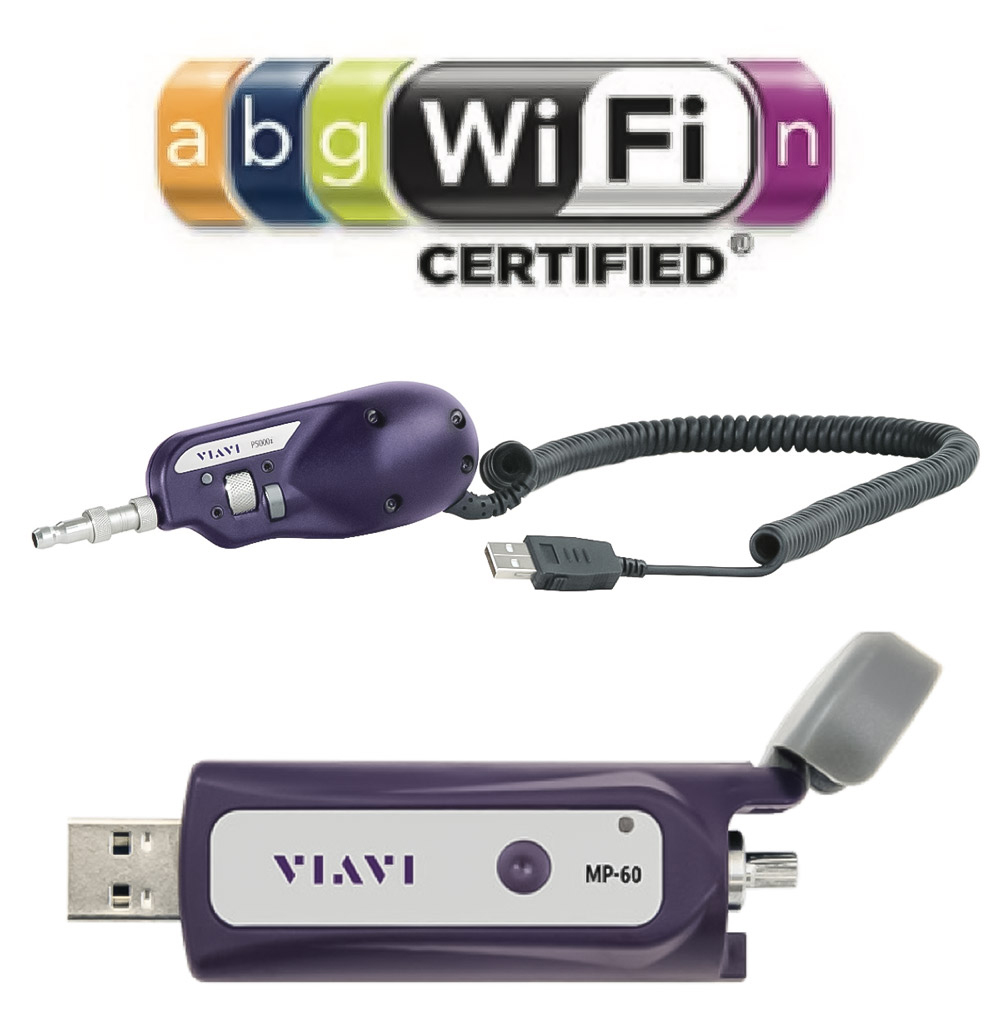 Advanced System Sweep with SCU-1800 Sweep Transmitter/Receiver
The OneExpert CATV ONX-630 is a powerful meter for maintaining HFC networks, including DOCSIS 3.1 performance analysis, spectrum analyzer, and forward and reverse sweep measurements. The headend/hub rack-mounted SCU-1800 Sweep Control Unit provides downstream sweep to 1.2 GHz and upstream sweep to 204 MHz on up to 16 ports (supports OneExpert CATV ONX-630 sweep).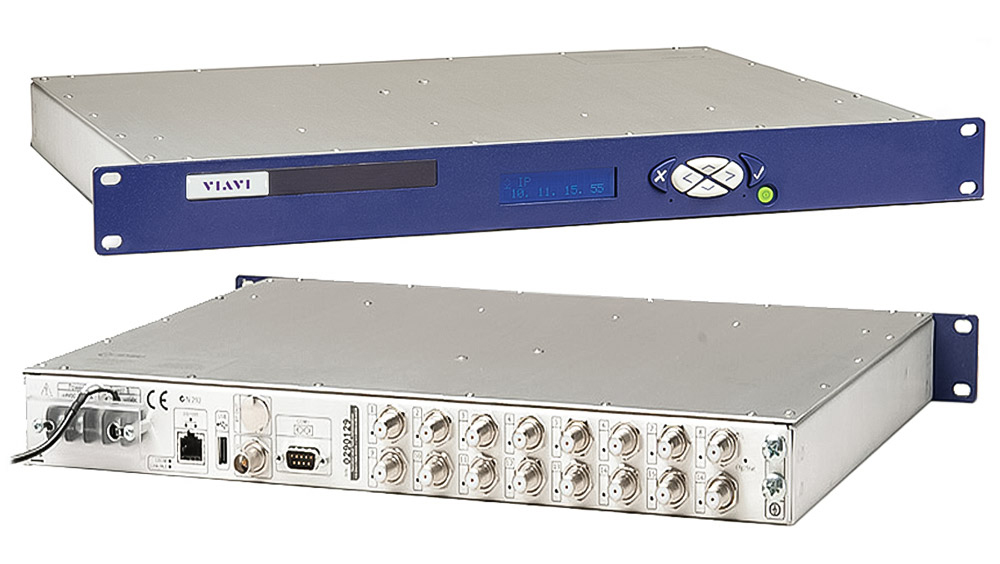 SCU-1800 Sweep Transmitter / Receiver
The ONX-630 works with existing Stealth Digital Analyzer (SDA) rack-mounted sweep gear (SDA-5500 and SDA-5510) located at headend and hub sites. Additionally, OneExpert meters can sweep side-by-side with DSAM-6300 meters. Therefore, major test process/infrastructure modifications are not required when ONX-630s are added to a department's instrument inventory.
Moving forward, an advanced sweep transceiver – the SCU-1800 Sweep Control Unit – offers updated, space saving hardware and simple browser configurability, expanding solution options and capabilities.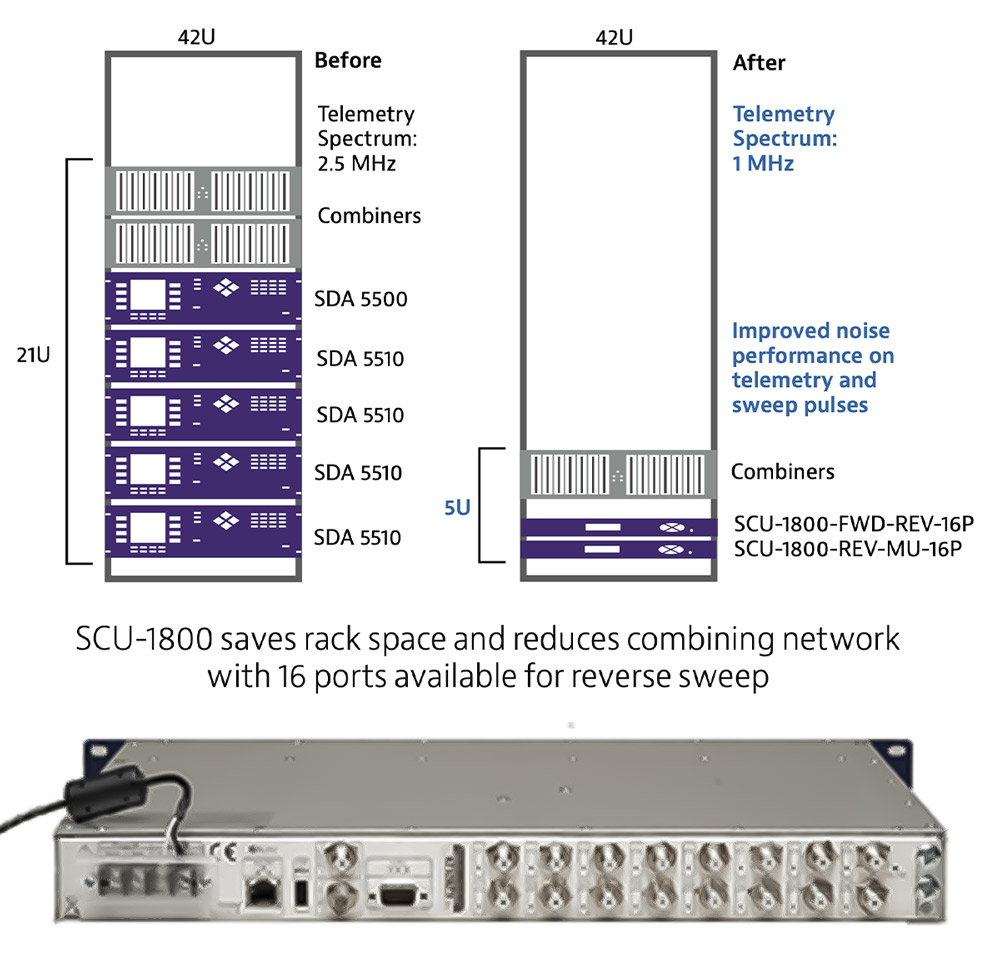 OneExpert Platform / Powerful Maintenance Test Tools
The OneExpert Platform's flexible, modular design enables economical and efficient field upgradeability. The extended 2-year calibration cycle and 3-year warranty decreases cost of ownership.
The ability to perform tests in a wide variety of access media (fiber (FTTx, RFoG), Ethernet, IP video, SIP VoIP) lowers the capital investment required to empower techs to troubleshoot and verify performance. The included Sweepless Sweep™ allows sweep testing of remote PHY systems using just the active carriers.
Video Assistance: OneExpert™ CATV Sweep System
Review this comprehensive demonstration of the function and capabilities OneExpert™ CATV Sweep System provides system providers to increase operational efficiency with instrument standardization.
TELONIX stands behind every product sold, with unmatched technical support.