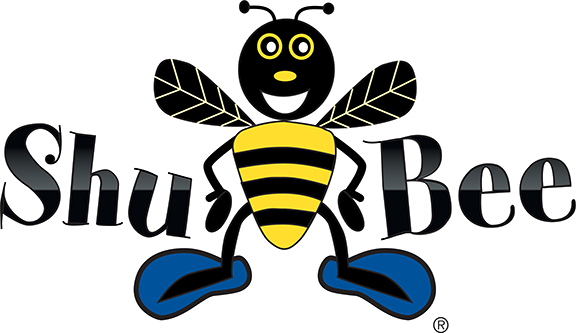 Waterproof Shoe Covers to protect work area, meet challenges of mud, dirt, rain, sleet, ice, snow
ShuBee® has been serving the service professionals since 2000 with high quality products made specifically for tough jobs. Their selection of work area maintenance products are designed specifically to meet the potential challenges introduced by mud, dirt, rain, sleet, ice and snow in the project environment to protect the existing assets as well as the individual.
ShuBee® Waterproof Shoe Covers, part of ShuBee's® BeeWear® line, are the BEST universal option on the market. Preserving conditions in the work area includes protecting your clients' assets from these elements and meeting related insurance requirements. They save the floors from most elements one encounters on the bottom of the shoes.
ShuBee® Waterproof Shoe Covers
The material is made out of a textured plastic that we designed with a "grit" texture to make sure they maintain a skid resistance on surfaces. Instead of a tread on the bottom of the booties, they are made with the entire Waterproof boot cover out of treaded material, with triple the thickness of traditional options for industry-leading durability, reducing how many pairs are needed to complete a job and enhance efficiencies.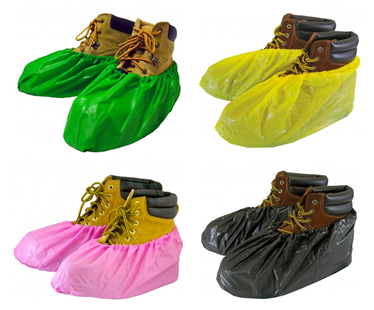 • Bigger and better design made specifically for service industry professionals
• Prevents tracking wet mud and messes in client's homes
• Stronger Than Other Shoe Covers on the Market
• Fits up to a size 18 work boot
• Available in 8 different colors
• Waterproof, plastic material
• Sold by the case of three convenient dispenser boxes or the single dispenser box • Dispenser boxes contain 40 pair/80 individual shoe covers
• Cases contains 120 pair/240 individual shoe covers
Review the comprehensive ShuBee product solution options currently available:
TELONIX stands behind every product sold, with unmatched technical support.