Manufacturers / Ripley Tools

Manufacturer and provider of wire and cable preparation tools to serve the Telecomm industry
Ripley is the leading global manufacturer of wire and cable preparation tools, serving lineman, technicians and installers for over 45 years. Ripley's full product line of high quality wire and cable preparation tools and accessories for the Transmission & Distribution, CATV, Electrical and Telecommunications industries is distinguished by three brands: Cablematic®, Miller®, and Utility Tool™.
Ripley Tools / Latest Innovations

MSAT™ 16
Mid-Span Access Tool
Introducing the new MSAT™ 16, an exciting new solution designed to easily size and access fibers in buffer tubes ranging from 1 to 3 mm diameters in mid-span applications.
vendor P/N: MSAT16
• Safe, compact & ergonomic design
fits comfortably in hand for easy operation without risk of injury.
• 16 unique diameter settings
accommodate buffer tubes ranging from 1 mm to 3 mm.
• Convenient built-in sizing channels
quickly determine proper setting for a wide variety of buffer tubes.
• Patent-pending design
features a self-aligning, easy-to-load buffer tube channel that supports & guides the tube through precision shaving operation.
• Rugged polymer construction
is lightweight & durable.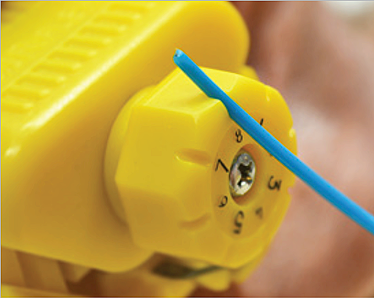 Built-in sizing channels determine proper setting for buffer tubes.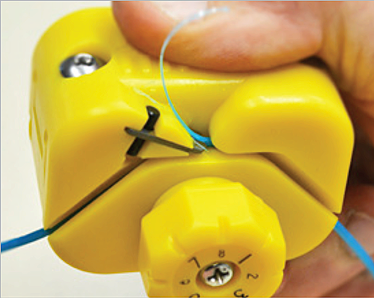 Precise self-aligning channel supports and guides tube while shaving.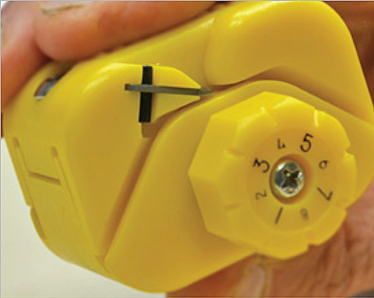 Spring-loaded design eliminates need to lock or clamp tool while in use.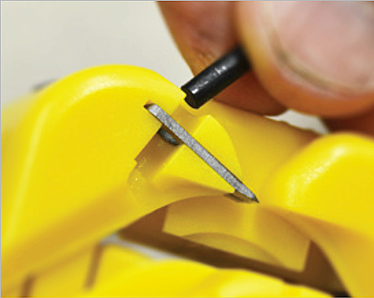 Fixed stainless steel blades require no adjustments and replace easily.
The Cablematic product line features coring and stripping tools, drop cable trimmers and compression/crimp tools for the CATV, Telecommunications and Wireless industries. Cablematic tools prepare trunk and distribution cables in addition to drop and messengered cables.
The Miller brand of products is comprised of tools for the fiber optic and telecommunications industries and offers wire cutters and slitters for all types of small wire, cable and fiber optic cable.
The Utility Tool brand of products features tools intended to splice and terminate cable while meeting specific application needs including accurate removal of insulation, semi-conductive sheathing, protective jacketing and other materials to produce a consistent, uniform preparation of cable ends.
TELONIX stands behind every product sold, with unmatched technical support.