Premium Core Alignment Fusion Splicer w/a Cloud-Based Operation & Management System
VIEW8 PRO is a premium core-alignment splicer with the world's highest specification, offers maximum work efficiency through the quick mode of 6s splice time and 9s heating time. 
In addition to the machine's superior hardware and technical specifications, the fusion splicer has a built-in loT module that connects to the INNO's View Pro Cloud Management System for real-time operation and management online. This innovative cloud-based solution is designed to create the most advanced and yet most uncomplicated splicing and work experiences ever. 
View Pro Cloud Management System
View Pro Management System
is an integrated cloud-based software platform for INNO's splicers. This innovative web-based application allows both technicians and managers of the splicers to maximize the use of its assets and to achieve the highest work ef!ciency. Real-time communications with tiered access rights and options to manage job orders, manage splicing ma-chines, and send/receive reports are only a small part of the innovative work processes offered by the View Pro.


View Pro Cloud Management Dashboard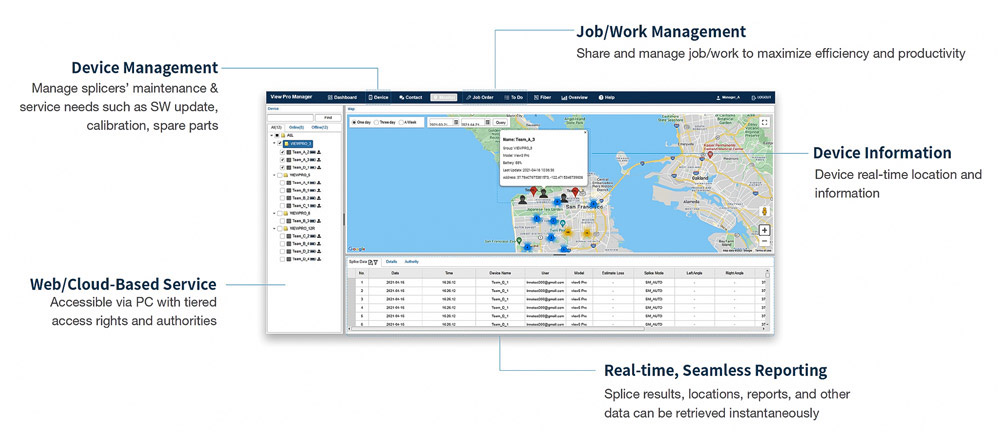 Splicing Time
6 sec (quick mode) / 8 sec (SM auto mode)
Heating Time
11 sec (typical heating time)
Number of Fiber
single
Fiber View & Magnification
320 ~ 520X Magnification
Height: 
6.38 inches (162 mm)
Width: 
5.63 inches (143 mm)
Depth: 
6.22 inches (158 mm)
Weight: 
4.67 pounds
(2.12 kg without battery)
143W x 158D x 162H mm (including rubber bumper)
130W x 157D x 150H mm (excluding rubber bumper)
VIEW8 PRO Fusion Splicer 
Standard Accessories 
V10 PRO Cleaver 1ea 
FH-45 Fiber Holder 1set 
FH-SOC-R SOC Holder 1ea 
HTS-SOC-04 SOC Heater Cover 1ea 
JS-180300 AC Adapter 1ea 
CG-22 Cooling Tray 1ea 
E-70 Electrode 1set 
LBT-52 Battery Pack 1ea 
ACC-25 Power Cable 1ea 
USB-7P USB Cable 1ea 
ICC-55 Carrying Case 1ea 
IWS-06 Work Tray 1ea 
WTB-01 Work Tray Bolt (M6*8) 1ea 
ST-01 Shoulder Strap 2ea 
Quick Reference 1ea 
TK02-AP01 Alcohol pump 1ea 
TK02-MP01 Stripper 1ea 
CJ-11 Cigarette Lighter Cable 1ea 
EG-18 Electrode Grinder 1ea 
PS-60S Heating sleeve(60mm) 1pack(100ea)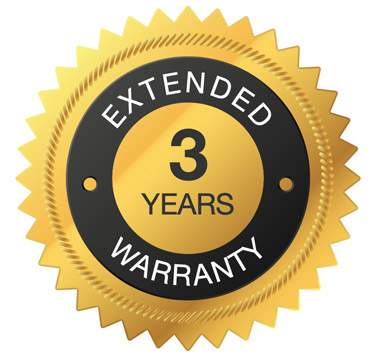 TELONIX stands behind every product sold, with unmatched technical support.