Indoor Microduct Application
Most appropriate for building infrastructure, meeting regulatory safety standards
Indoor Microduct Application requires the best quality ducting pipe that can provide safety to the building. This method is the most appropriate for building infrastructure. Ducting pipe must comply with municipality and national authority standards and regulations on fire. The ducting pipe must be produced for flame retardant.
Characteristics / Indoor Microduct Application
• Flame retardant,
• Does not produce much smoke,
• Has flexible sheaths,
• Inner surface enables cable blowing,
• Temperature resistance in very hot and cold area.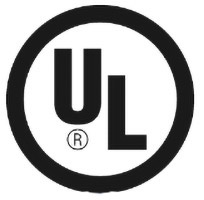 Knet UL rated Microduct – KNET indoor rated microduct products provide safe, flexible, lightweight, durable and easy to-install pathways to deploy bare fiber and microfiber cables inside a multi-dwelling unit (MDU) and commercial building.
Products / Indoor Microduct Applications
RISER Microducts, each with low friction performance are suitable for fiber blowing. The RISER microduct is surrounded with a sheath of RISER material, giving excellent performance in a fire. The lightweight, metal-free, flexible RISER microduct is intended for indoor installation.
• Indoor use with flame retardant properties(IEC 60332 Part 1&3);
• Low smoke emissions;
• Contains no Halogens;
• Low friction internal coating for maximum fiber blowing distance.
TELONIX stands behind every product sold, with unmatched technical support.