Direct Install Application is another way to deploy telecommunication ducting pipe that involves installation of sub-duct into an existing ducting pipe. This method is usually chosen when the environment is considered as brown field with presence of outer ducts. This microduct technology accommodates more cables in crowded fields increasing availability of cabling infrastructure opportunities. DI microduct can be blown or pulled into a subduct.
Characteristics / Direct Install Application
• Robust
• Can accommodate more cables
• Suitable for brown field environment
• Temperature resistance

Products / Direct Install Microduct Applications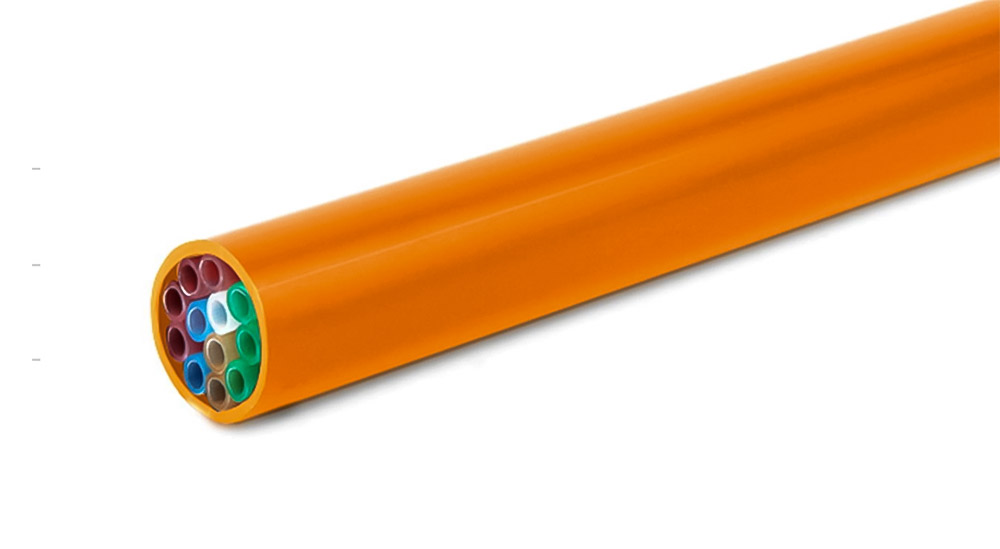 DI HS (Direct Install High Strength)
DIRECT INSTALL HIGH STRENGTH duct is designed for installation duct and sub duct. This product will install in the existed infrastructure with high crush resistance. The thin wall of inner tube can make it easy to bend or fix inside of cabinet or closure.
Flexibility of tube is excellent for bending or fixing inside of cabinet or closure. Protected against lightning, electrical surge.
TELONIX stands behind every product sold, with unmatched technical support.